Okay, you guys, I just saw the best movie ever. And by "best," I mean unintentionally hilarious. Since it's kind of obscure and you're unlikely to ever see it, I have written a synopsis, complete with screencaps, so that I do not need to experience this film alone.

Reviewers are calling This Revolution "lifeless and inauthentic," "admirable but unfocused," and a film that "fails on nearly every level." However, they have no taste, as it stars Rosario Dawson as an anarchist, contains thematically significant pigeons, and purports to be about "modern urban warfare."

P.S. Apologies if any of you were involved in making the film. I realize that this is a distinct possibility.




The World's Longest Opening Credits begin with protesters making faces at the camera.



It's kind of dark, but here's the opening scene. Meet Jake, an intrepid cameraman and Corporate Media Sellout With a Heart of Gold. He's on the right. On the left is Dee, who will be important later. In the middle is Chloe, Jake's producer and girlfriend.

Jake has recently returned from Iraq, where he was embedded with American soldiers. Since he's been back, his life seems barren and emo, because the station won't air that footage he shot of dead Iraqi children. They also won't air the footage he just shot of a protest in Boston, because Chloe thinks the protesters are too dirty.

Did I mention that Chloe was evil?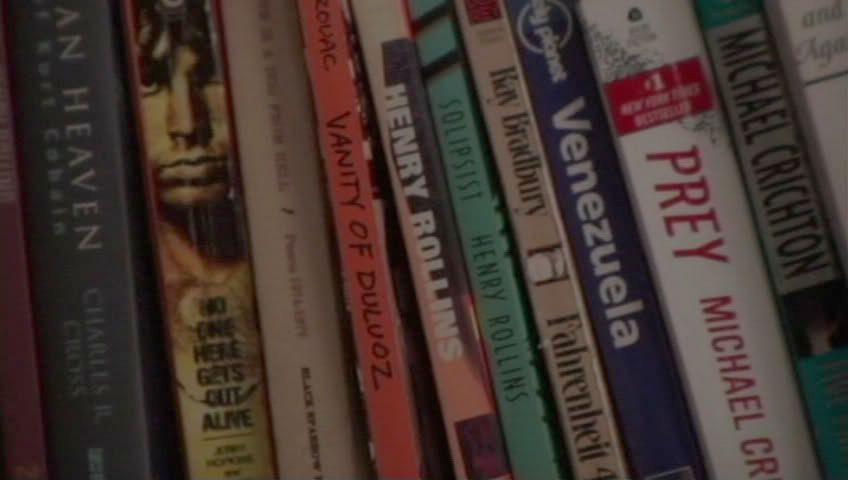 Jake has bad taste in books and "exotic" masks all over his walls.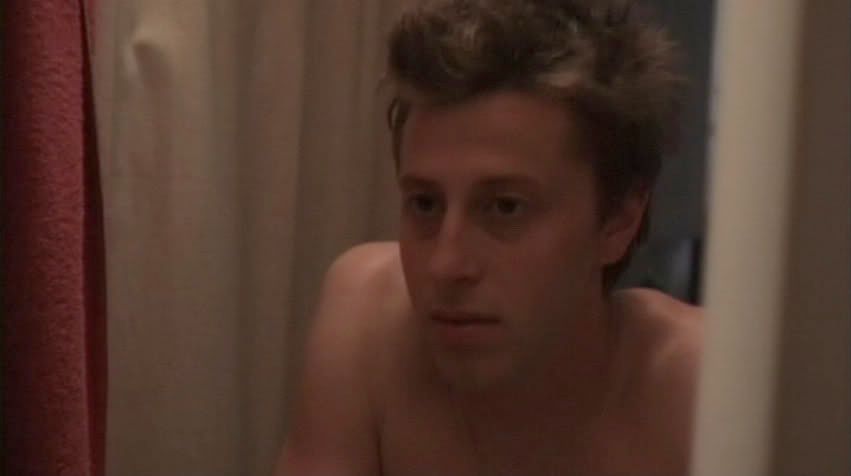 Our hero contemplates what a vacuous sell-out he's become.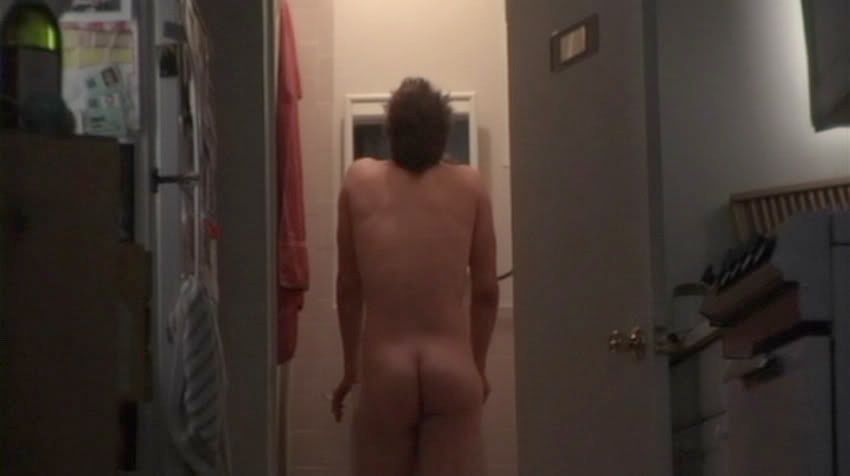 On the plus side, he puts the "porn" back in "riot porn."



See the motorcycle? It cost more than this entire movie, so they show it as often as possible.



The movie takes place during the RNC, which pretty much kills all suspense in regards to whether "modern urban warfare" is going to break out.



Jake meets with Bob the Fascist Media Pig and Chloe. Bob wants Jake to shoot the man on the street's reaction to the upcoming protests. Jake demurs that this really isn't his scene, but Chloe promises to air his Boston protest footage if he goes along with it.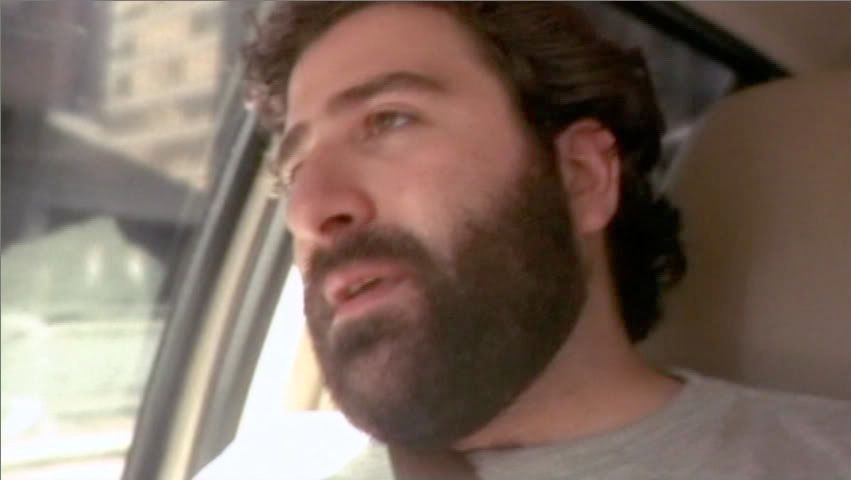 Meet the Sound Geek. He disappears during the last two thirds of the movie, but he is useful for foreshadowing purposes because he tells a story about his new girlfriend who lives upstate and is married with a kid. I guess he's the equivalent of those kids in high school who always had a girlfriend who went to another school. Jake doesn't believe him either. Sound Geek clearly does not approve of Chloe, by the way.

They go off to meet with random people on the street. Two out of three New Yorkers support the protests!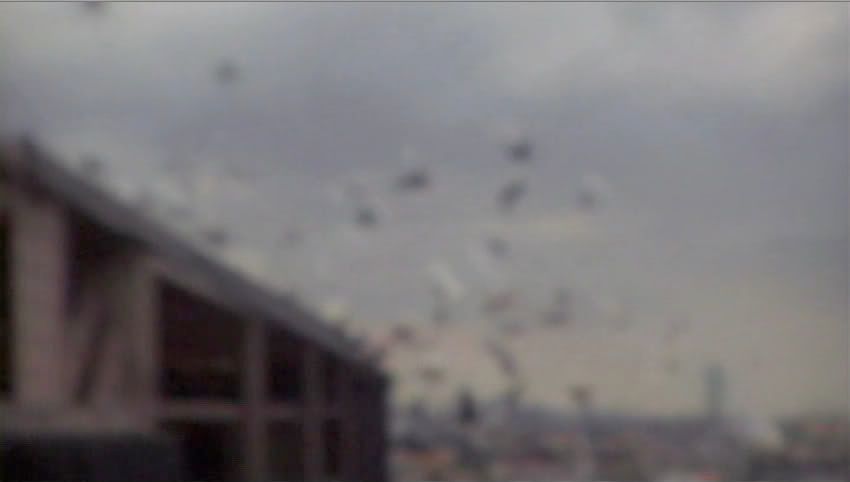 The first appearance of Thematically Significant Pigeons. They are raised by...



...Ritchie. He and his ethnically diverse friends are playing, but as soon as Mom gets home, she exposits that she is poor so Ritchie's friends cannot stay for dinner.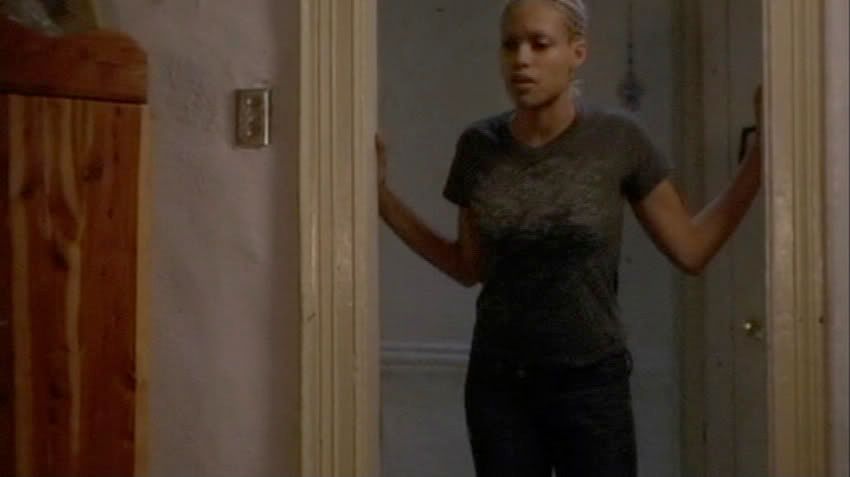 Meet Mom, a.k.a. Tina, a.k.a Rosario Dawson, the star of the movie. The reason she can't afford to feed Ritchie's friends is that her husband went off to Iraq and got pwned by a 16-year-old with a rocket launcher. Ritchie, despite being an otherwise perceptive and precocious child, doesn't seem to realize that "Daddy is off to war and not coming back" means "Daddy's dead."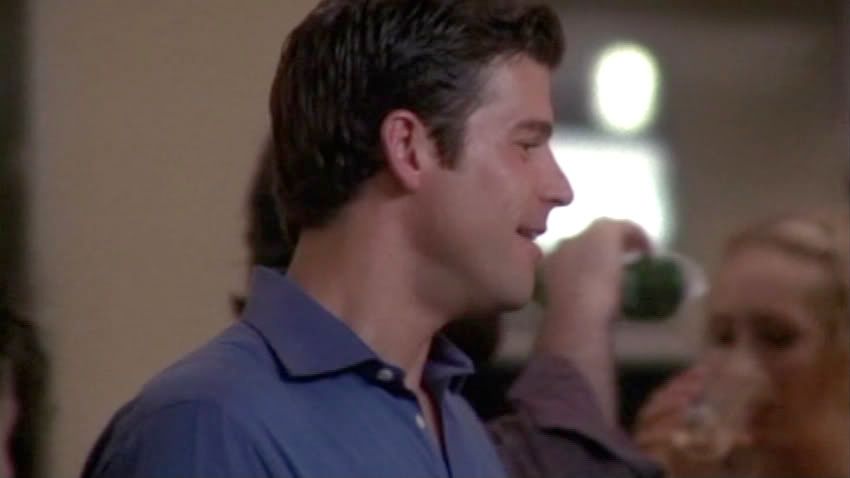 While Tina and Richie are poor but are proud and bow to no one, Chloe and Jake party with a bunch of rich fucks with abhorrent political views. "Shoot 'em in the head!" this guy exclaims gleefully when they ask his opinion on the protesters.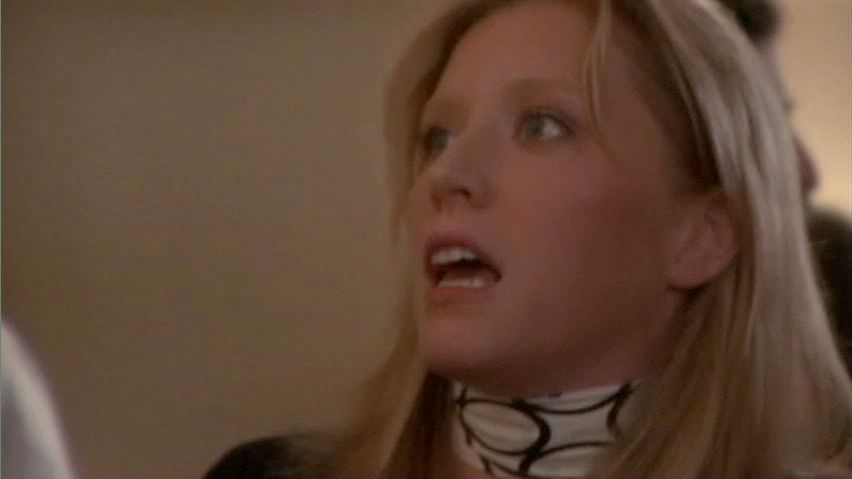 Chloe: "I don't know about you, but I'm not going to sacrifice profits for some idealistic view of what journalism should be." I forget, is she evil?



Jake: "gtg, this party is full of the lamez0rs."
Chloe: "blah blah blah I am an evil career woman."
Jake: "ttyl"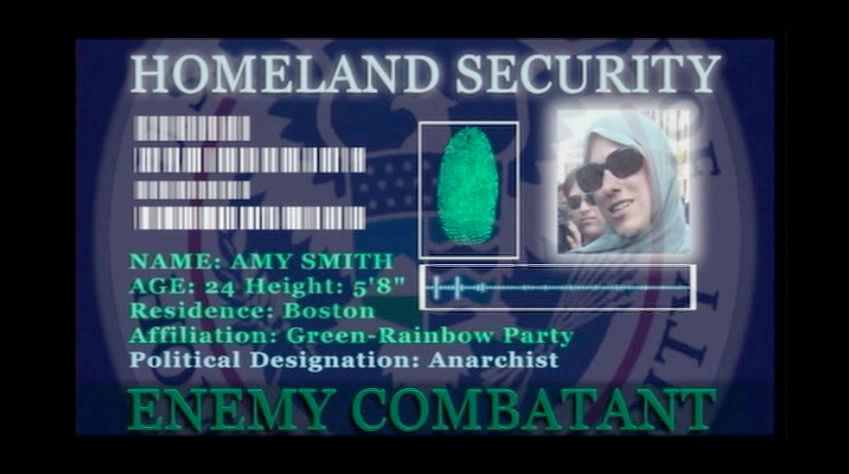 Meanwhile, Homeland Security sekritly uses Jake's footage from Boston to identify undesirables. Awesome!
Continued in Part 2.