Part 1 is here. Jake and Sound Geek have taken to the streets to interview New Yorkers about the upcoming RNC protests.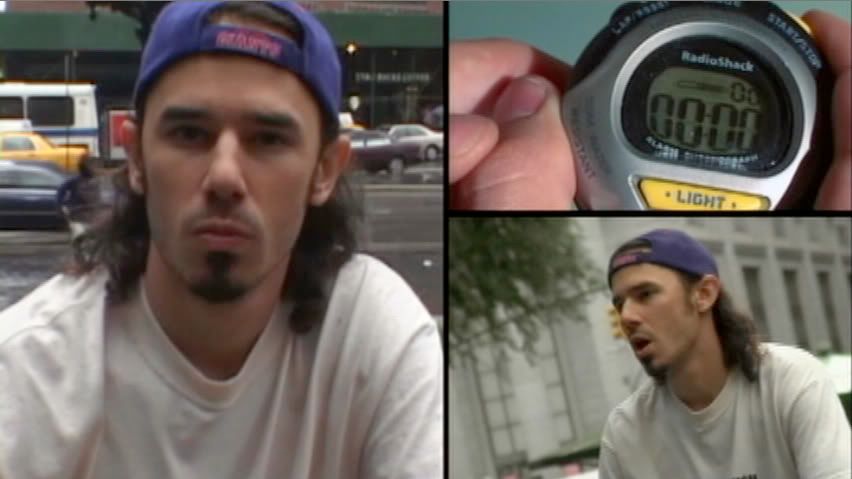 They run into a 9-11 conspiracy theorist, who demands that they film him so he can air his tale about how the Jews did Sept. 11. He delivers a concise analysis about PNAC and al-Qaeda that lasts exactly a minute. Yawn. I don't know what the point of this segment was, so let's move on.



What is this? Ritchie and his friend are playing with Ritchie's pet pigeon near Jake's car. In a bout of racial profiling, Jake assumes that they're after his hubcaps, and gives chase. Ritchie drops his pigeon box, which conveniently has his address on it, thus setting up a contrived excuse for Jake to meet Tina.



"Hi, here's your son's pigeon back. By the way, you are hotter, nicer, smarter, and basically cooler in every way than my other girlfriend, so can I come in and hit on you?"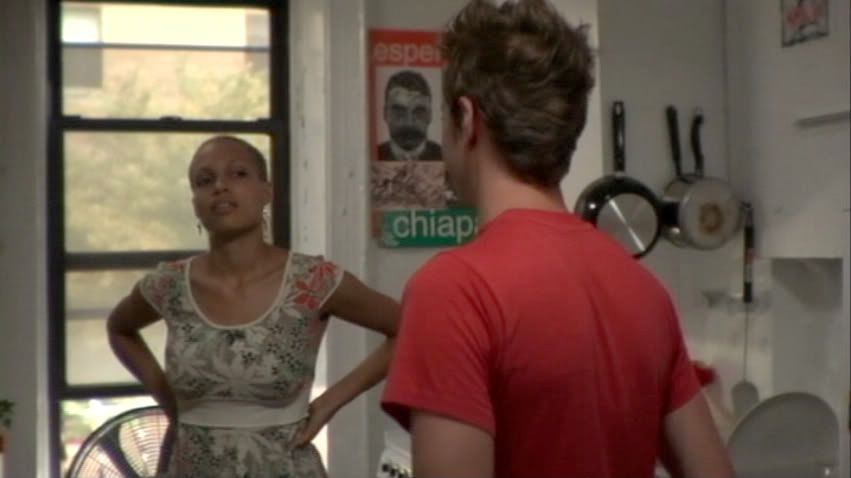 Despite the fact that she has a big Eric Drooker print in her hallway and a large poster of Emiliano Zapata in her kitchen, Jake fails to notice that Tina is an OMG ANARCHIST. They exchange Iraq stories and she berates him for being a Corporate Media Whore.



Jake and his camera intercept Immortal Technique, who is being pulled over by the cops for Driving While Black. Unfortunately, the cops don't realize that he's Famous Rapper Immortal Technique, and he totally pwns them with a lecture on Who the Real Terrorists Are. Jake is in love.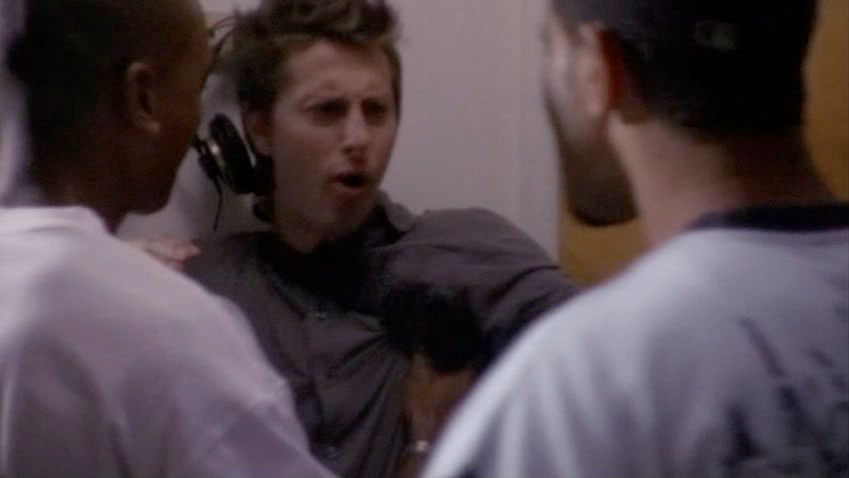 Chloe sends Jake over to interview his new boyfriend, but Immortal Technique and friends are all "GTFO N00b." But before that we do get to hear Immortal Technique do his thing, and he's pretty good. Unfortunately, his song is interspersed with shots of graffiti and kids playing basketball. *le sigh* By the way, he calls Jake the N-word in case you care about that sort of thing.



Jake runs into Ritchie again and they bond in a manly fashion.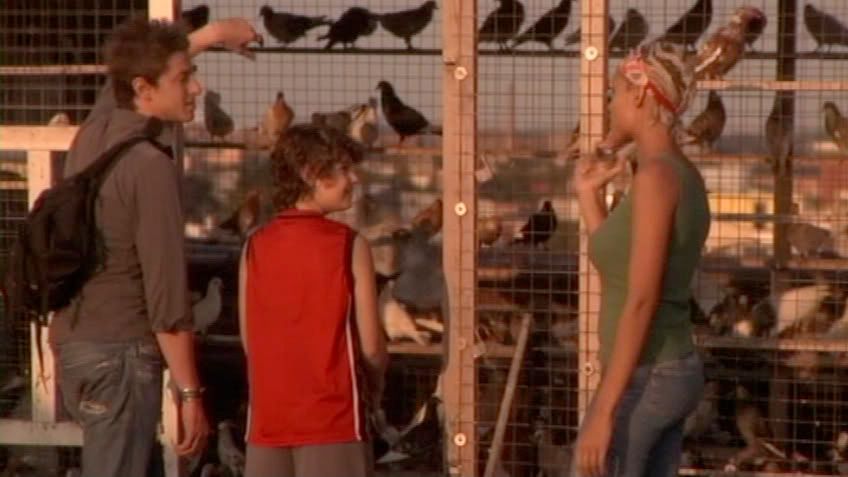 Tina comes home to find that Jake has left her a can of Zoodles. She runs up to the roof to find some dude she met the day before hanging out with her kid, which is in no way creepy, and insists that she is a Proud Working Class Woman and She Is Not a Charity Case. But before she can rant too much, she is taken in by Jake's sensitive guy shtick, and oh, he's good with kids too, so she invites him to share the Zoodles three ways and maybe be Ritchie's new dad, if he's into it.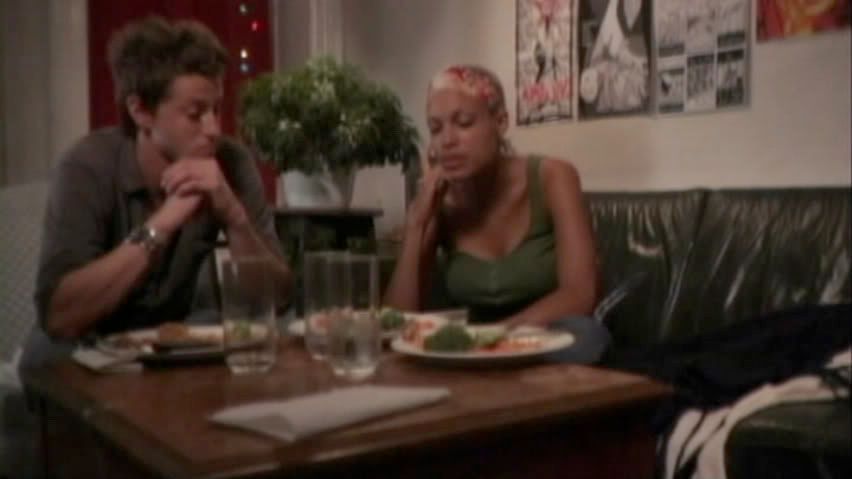 They have a romantic discussion about Whether Anything Will Ever Change. Jake condescendingly congratulates Tina for winning at single mom-ness, and then says that she shouldn't bother trying to fight for a better world. It's too fucked up, blah blah blah, she should pour all her energy into her son. So Ritchie can do...what exactly? Anyway, she calls bullshit, and they call it a night.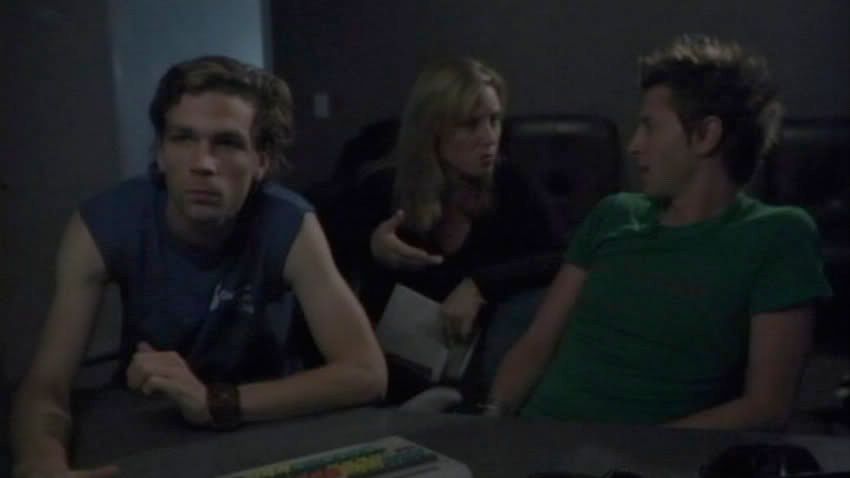 It's time for a new assignment. Bob the Fascist Media Pig wants shots of "modern urban warfare," so Jake has to get in with the most radical of radical protesters; the "enemy camp," as Chloe calls it. He initially refuses, because he shot all that Boston footage, and all that Iraqi footage, and got teargassed and everything and they won't even show it, but Chloe promises him another special. Also, Dee shows up again. Remember that I said he'd be important later? This isn't that part.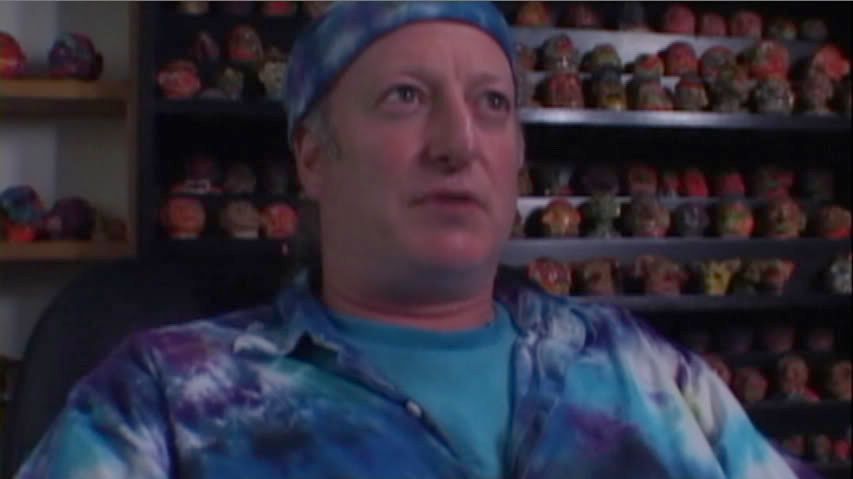 But first, it's off to visit some artist. He was recently investigated by Homeland Security, who were concerned about some of his fashion choices.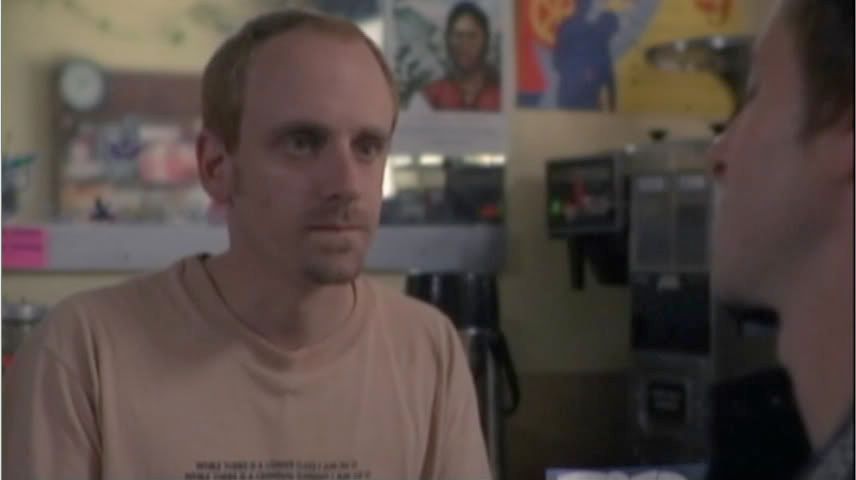 And now, it's time to find the modern urban warfare. Jake decides to look for modern urban warfare at the local radical bookstore.

Jake: "I want to meet some protesters."
Bookstore Guy: "Sure, check out Unite for Peace and Justice or Not In Our Name."
Jake: "No, they are lamez0rs. Where do the Black Bloc meet?"
Bookstore Guy: "You know the Black Bloc is a street tactic, not an organization."
Thousands of Anarchists: "SQUEE WE <3 YOU!"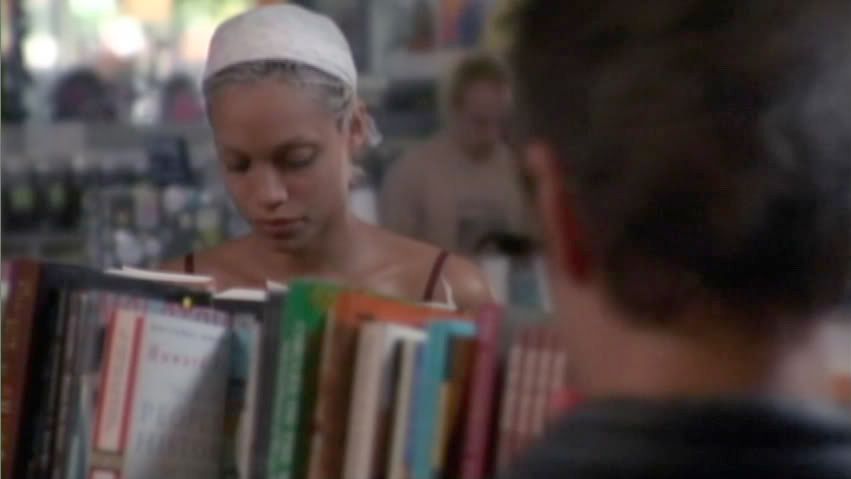 O HAY TINA!

Jake: "Wut r u doing?"
Tina: "I'm working at this radical bookstore, and then I'm going off to meet with the RCP."
Jake: "WTF?
Tina: "LOL j/k. Fuck the RCP. How about you give me a ride on your motorcycle and we'll see if we can't consummate our unresolved sexual tension."
Jake: :D :D :D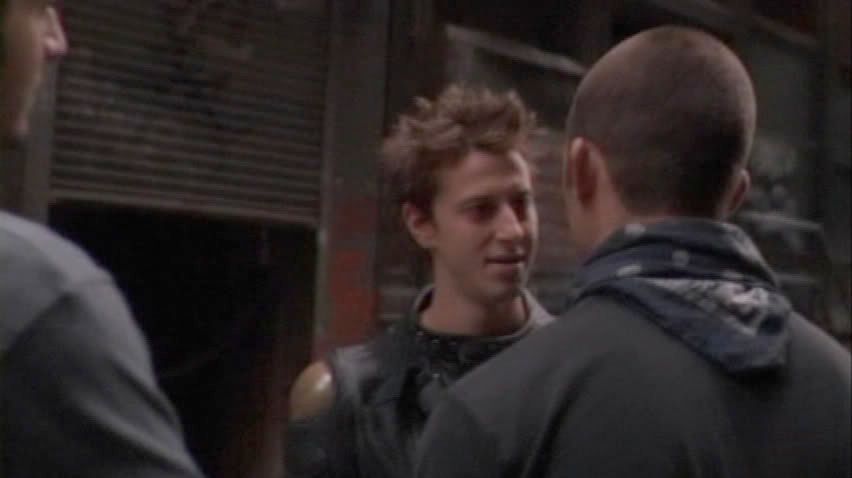 Jake: "Can I come to your meeting?"
Black Bloc: "GTFO, N00b"



Jake experiences more success with Tina than he did with the Black Bloc.



Chloe: "Hey you asshole, we had dinner plans last night and you stood me up!"
Jake: "I was asleep."
Chloe: "You weren't out shagging terrorists, were you?"
Jake: "..."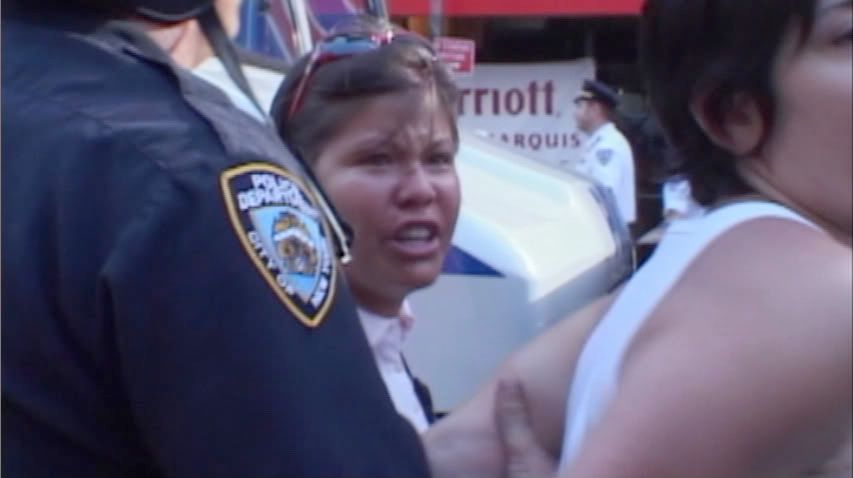 The film cleverly employs (post)structuralist techniques of fractured narrative by interweaving actual RNC footage into the film.

That, or they were just really cheap.




Jake finds some Real Actual Anarchists and goes running after them. He asks if he can shadow them as they go about their revolutionary task of—running around, basically.
Onward, comrades, to Part 3!