Part 1 is here, Part 2 is here, and now for the thrilling conclusion!


When we left our hero, he'd finally found a group of hardcore Black Bloccers to run with. They tell him to STFU a lot, but eventually warm up to him. They talk a lot about smashing Starbucks windows but no actual smashing happens, which is kind of disappointing. I'm not sure what makes them more radical than the hippies in this movie, as they pretty much just touch each other inappropriately and run away from stuff.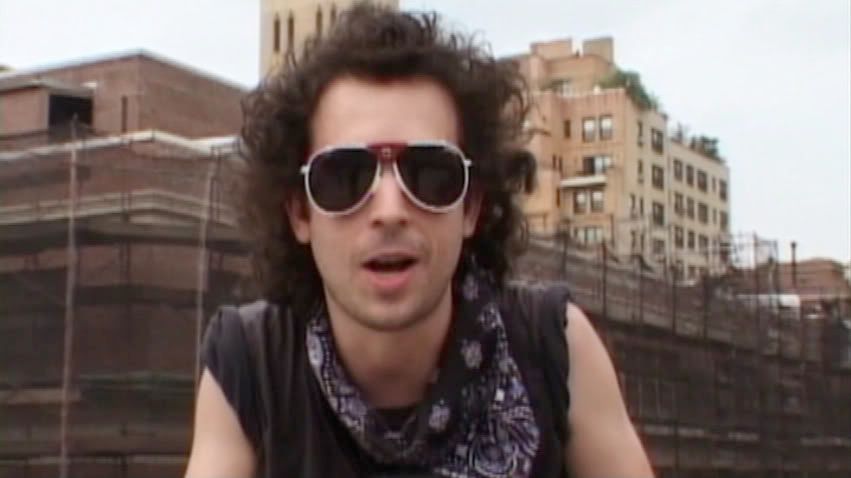 Jake smokes a doob with the anarchists and they take off their masks. In addition to revealing his face, this guy cops to voting for Bush.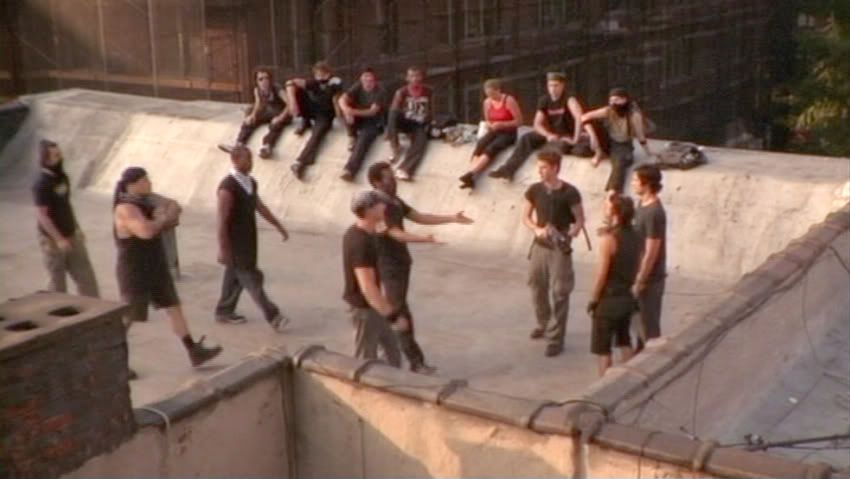 Then the Leader of the Black Bloc shows up to remind the other anarchists that they shouldn't take their masks off for the media ever, even if it's just so that they can quote Malatesta.

Leader of the Black Bloc: "EXCUSE ME WTF R U DOING?"
Other anarchist: "Hey, anarchy means no rules we can take off our masks and talk to Corporate Media Whores if we want to!"
Leader of the Black Bloc: "And you're high! REVOLUTIONARY DISCIPLINE IS SERIOUS BUSINESS."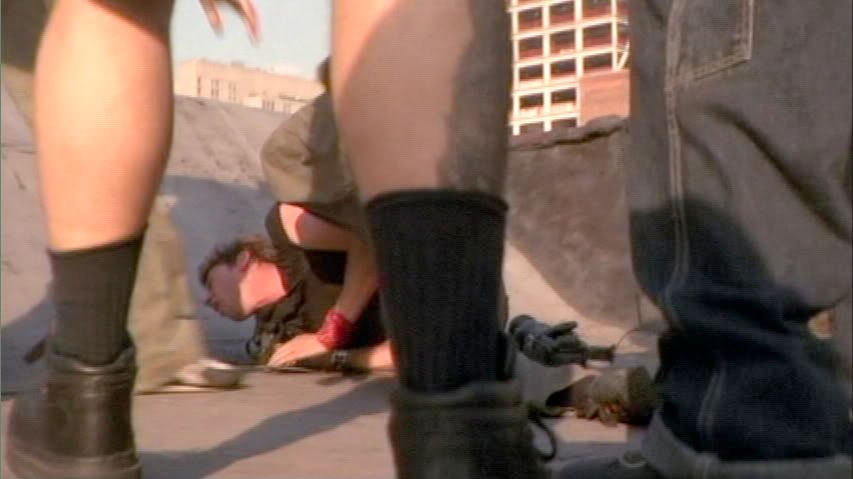 Jake, having demonstrated an inability to quote Malatesta, gets pwned by the anarchists.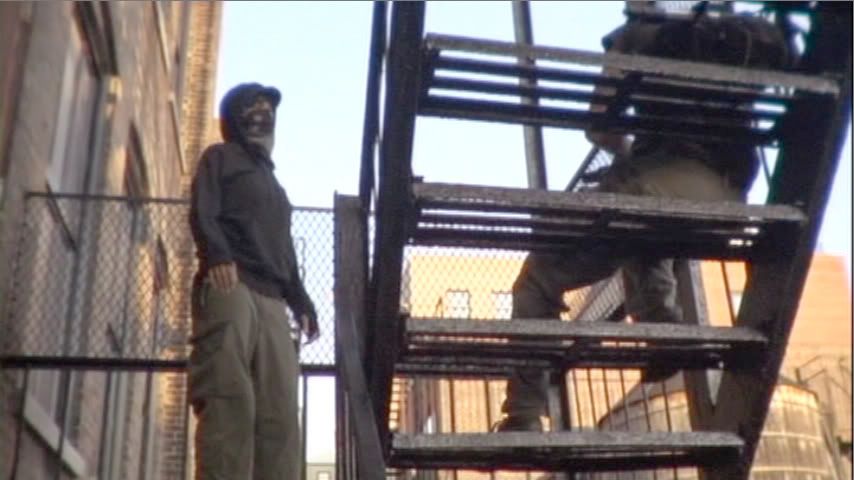 But he is rescued by a mysterious masked-up anarchist. He accuses her of being a newspaper producer's wet dream and probably some spoiled middle class kid who will sell out as soon as mommy and daddy cut off her allowance. I wonder who she could be?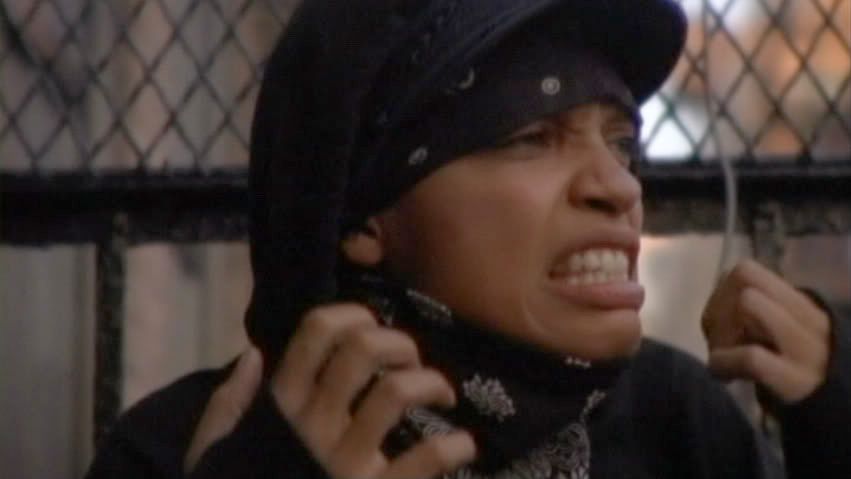 Surprise! It's Tina, here to deliver a monologue about the importance of protest and WHY OH WHY WON'T THE MEDIA TELL OUR STORIES. Psst Tina, your mask is off, but the camera is on.



While Jake is asleep, Chloe secretly replaces his videotapes with Folgers Crystals. Let's see if he notices!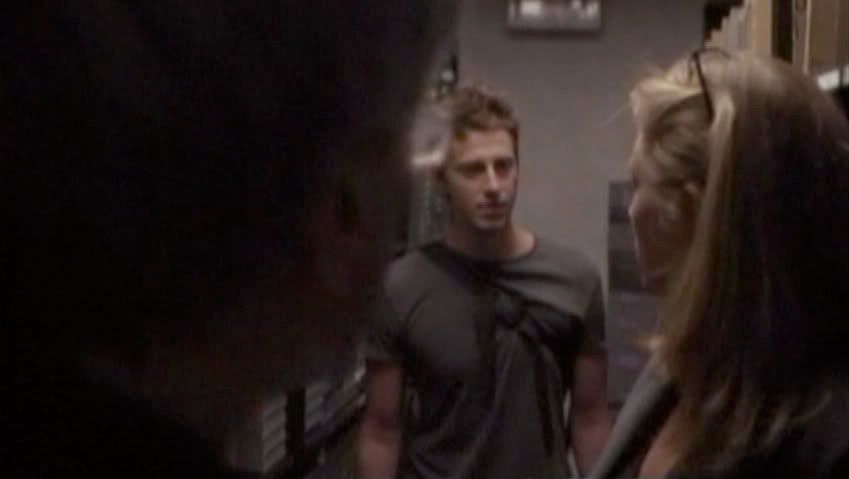 Jake: "Chloe, where are my tapes."
Chloe: "LOL I gave them to Homeland Security."
Jake: "OMG TINA IS ON THOSE TAPES."
Chloe: "Hippies smell bad and are on welfare. Did I mention that I'm evil?"



Jake goes to confront Bob the Fascist Media Pig.

Jake: "I know you're giving my tapes to Homeland Security."
Bob: "Turn your camera off."
Jake: "OK."
Bob: "I'm not a journalist. I'm a corporate shill."
Jake: "As evidenced by your inability to tell that the camera is still on."
Bob: "$$$"
Jake: "This is totally like 1984"
Bob: "Security!"



OH TEH NOES!



IRL New York police mistake Rosario Dawson and the filmmaker for real protesters and arrest them. Baudrillard gets a happy on account of how (post)modernist it is. This is the funniest scene in the whole movie.



Jake: "Hey Dee, wanna fuck shit up?"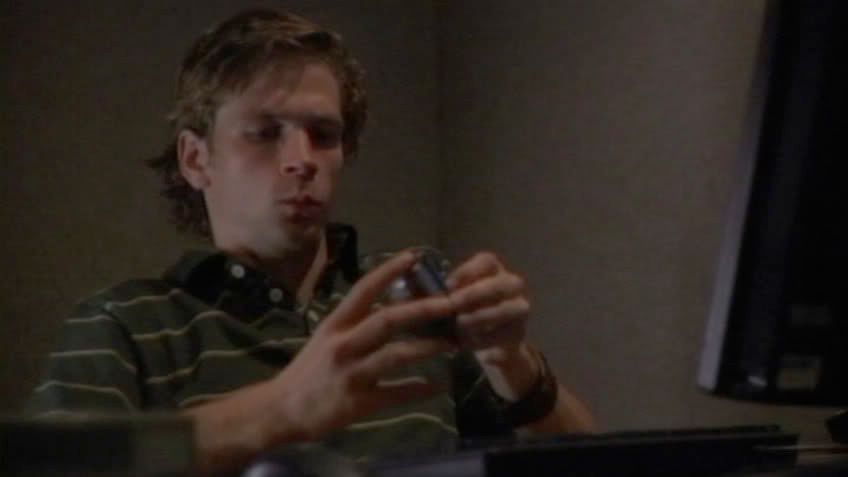 Dee (this is the part where he's important): "What the hell. I have nothing to lose except my job."



Ritchie remembers when his father was alive, his mother wasn't in the slammer, and the pigeons flew up in flocks of thematic significance.



Right after Bush's speech at the RNC, Jake and Dee haxx0rz the signal and show all the footage of the Boston protesters, dead Iraqi children, Bob the Fascist Media Pig, and Tina's stirring monologue. Everyone in New York sees!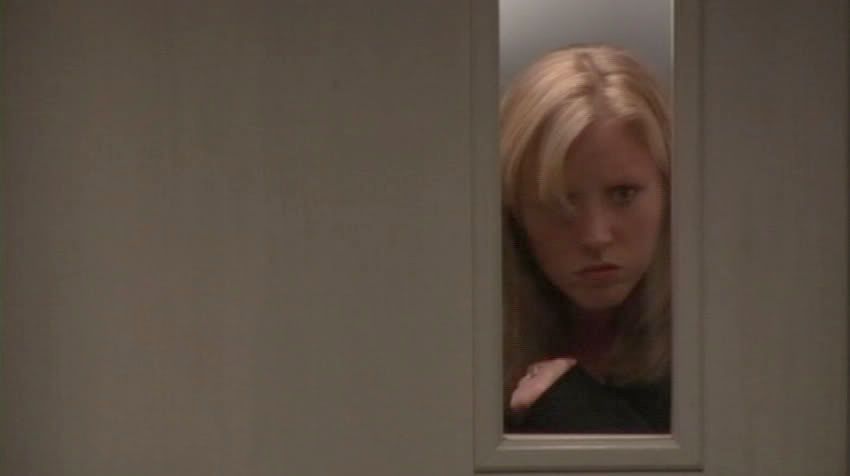 Chloe: "Someone set up us the bomb!"
Dee: "Can't stop the signal!"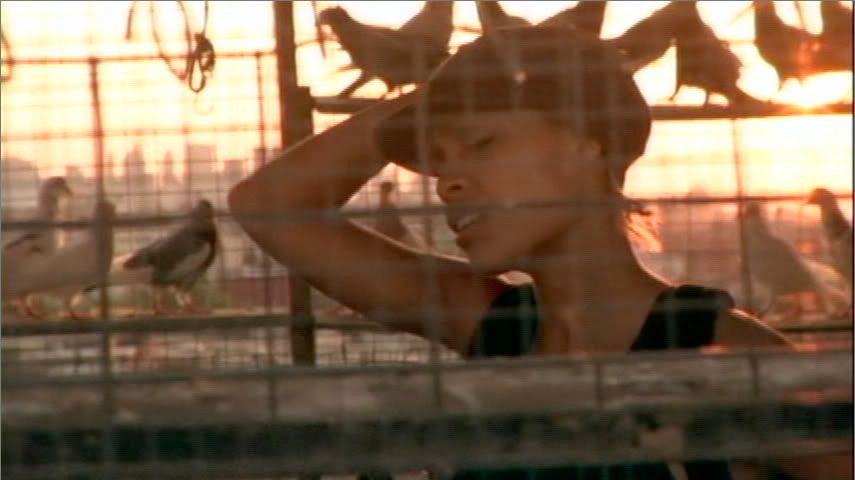 Tina gets out of jail and goes to hang out with the thematically significant pigeons.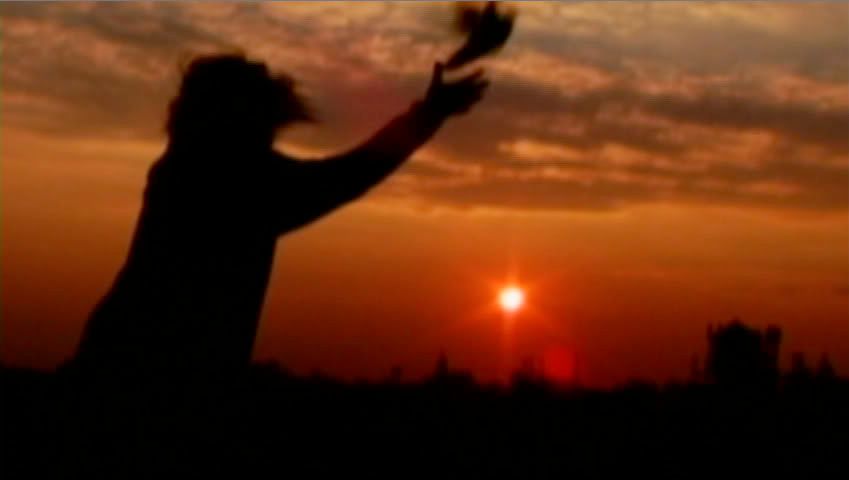 Ritchie releases a thematically significant pigeon over the New York City skyline.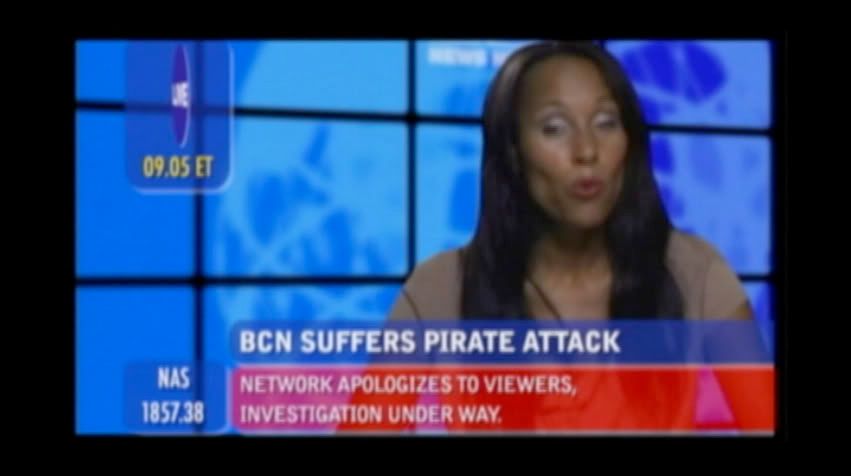 "I'll get you, my pretty, and your little pigeon too!"

THE END! I hope you enjoyed it as much as I did.