I like to think that I'm an equal-opportunity mocker. I mocked This Revolution (anarchist riot porn propaganda), Red Dawn (American Red Scare propaganda), and Left Behind (apocalyptic Christian propaganda). But I haven't done a movie that loudly proclaims the virtues of jihad, so here's a vile piece of pro-Taliban propaganda for your viewing pleasure.

Yep, I watched Rambo III so you don't have to. I was going to do a screen recap of one of the First Blood movies. But I thought the first one wasn't actually that bad, and the second one has way too much running through the jungle before someone finally gets shot with an exploding arrow.

Anyway, this one is a lot better because the protagonists in it grew up to become the Taliban a few years later. But this was when they were still on "our" side, fighting the evil Soviets.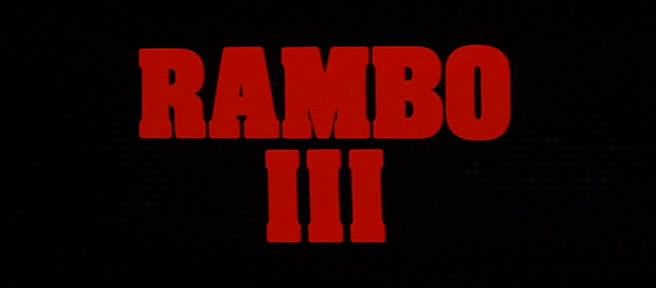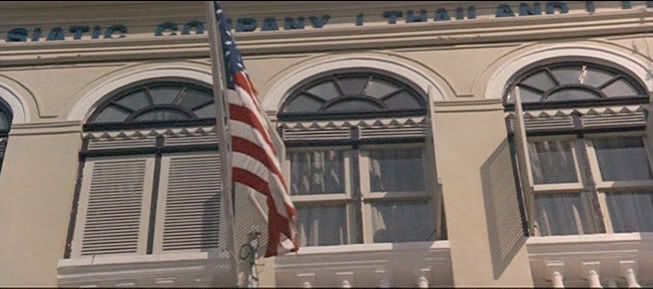 We begin with an American flag. In Thailand. Where, as you may recall, the last movie ended with Rambo walking into the sunset, having defeated the entire Vietcong singlehandedly.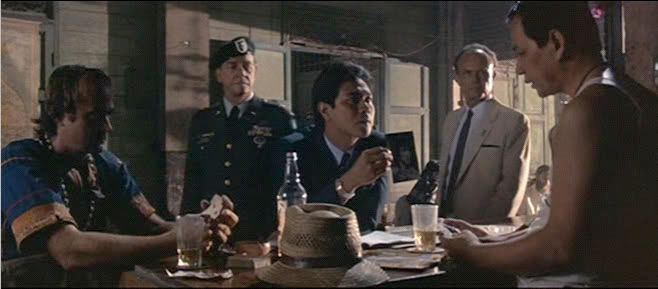 Col. Trautman, the dude who originally turned Rambo into a godless killing machine, is wandering around Thai bars and fishing boats with a headshot from the promotional package for the last movie. But no one recognizes Rambo's inconspicuously white, mulleted visage.



Meanwhile, Rambo is giving up his lucky necklace to a random Buddhist monk. You know, the necklace that the Hawaiian Vietnamese woman in First Blood II gave him? So that he would never forget her martyrdom for the cause of American imperialism? Anyway, I guess he forgot, because he gives the necklace away a lot in this movie.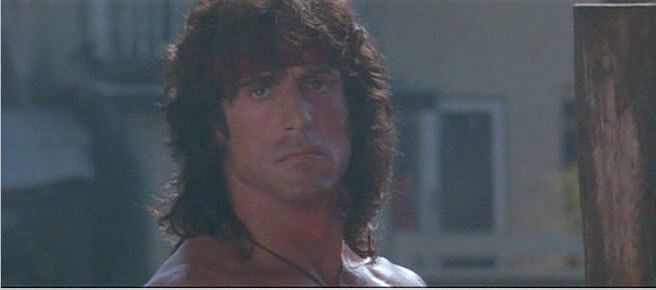 And he stares, soulfully, at the camera, as though he would really like to have sex with it. He does that a lot in this movie too. Look soulfully at the camera, I mean, not have sex with it. He doesn't have much sex in this movie at all, as the presence of a woman would corrupt its unadulterated machismo.



Okay, have you seen the first movie? Not the one where he's in Vietnam; the one before that, where he blows up Oregon? Basically, the whole premise is that he has PTSD and violence makes him flip out and start killing people.

So, Johnny, why oh why would you pick a hobby that is kind of, you know, violent?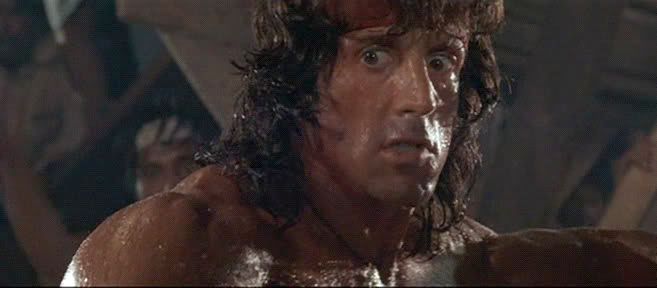 See what I mean? GODLESS KILLING MACHINE.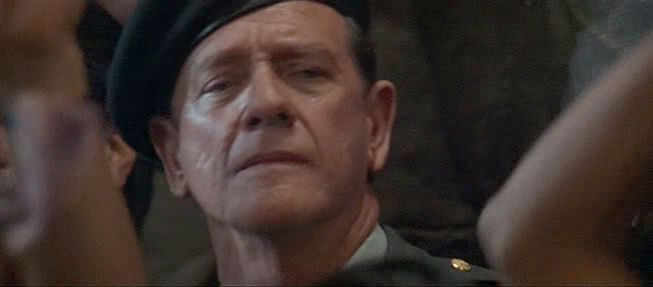 Trautman is a fanboy.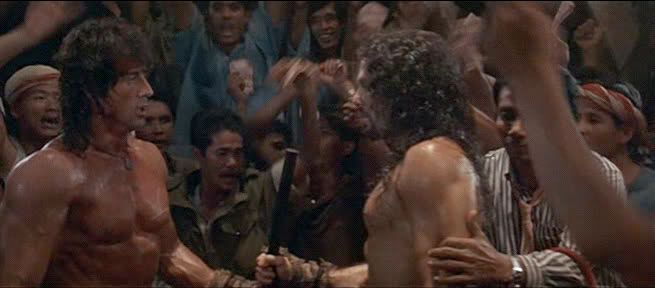 Fortunately, Rambo seems to have gotten over the whole pesky PTSD problem by force of sheer manliness. (This is the Reagan era, after all, when mental illness could be overcome through the cunning use of bootstraps and trickling-down.) We are now 5 minutes and 45 seconds into the movie, for those of you keeping track, and it is clear that the title character in the first two movies has been completely rewritten.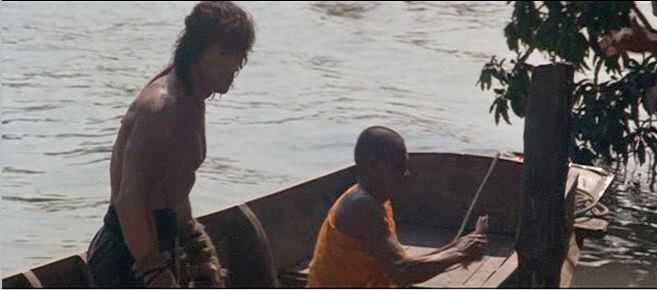 Rambo gives his earnings to a Buddhist monk. Because he's so awesome he doesn't even need money to live.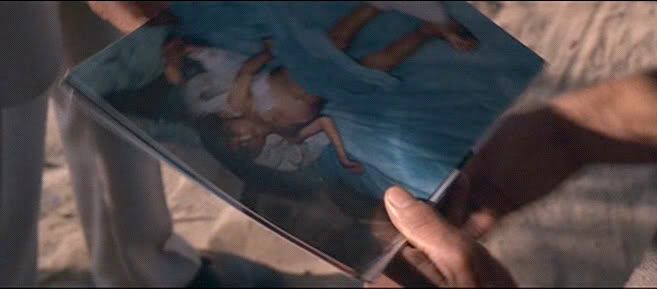 Trautman and his friend Griggs from the U.S. Embassy finally manage to track down Rambo at a Buddhist monastery and show him pictures of Afghan kids blown up by the invading Soviets.

Rambo: "…"

Griggs: "Well, aren't you outraged that a superpower invaded a small, poor country, killed a bunch of civilians, and is even barbaric enough to use landmines?"

Rambo: "…"



Trautman: "So, wanna come help us illegally arm the mujahadeen?"

Rambo: "Um. No thanks."

Trautman: "But…the children!"

Rambo: "Plz to be getting out of my monastery now, kthnxbye."

Griggs: "I thought you said he was a godless killing machine!"



Rambo: "Dude, stop following me."

Trautman: "I swear, this war is different! If we just invade Afghanistan, the people will welcome us with flowers and there will be freedom and democracy and McDonalds everywhere!"

Rambo: "But…but…I like it here with the monks."

Trautman: "Um. You're fucking Rambo. Are you really going to live out the rest of your days building temples and being a pacifist? Besides, orange is not your colour."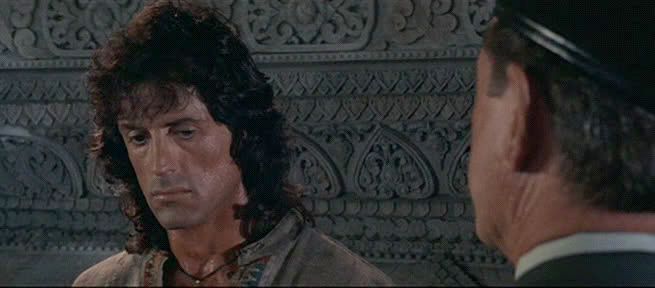 Trautman compares himself to Michelangelo sculpting the David, except instead of making sculptures, Trautman makes roid-raged psychotic killers.

Rambo, however, is firmly committed to his nampy-pampy liberal cut-and-run strategy.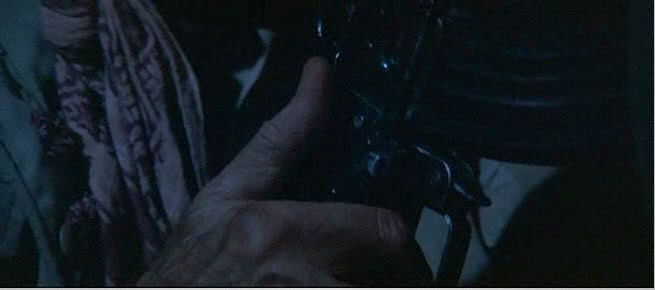 In Afghanistan, America-hating Trautman is wearing a keffiyeh because he is Soft on Terror. I wonder if Michelle Malkin boycotted this movie like she boycotted Dunkin Donuts.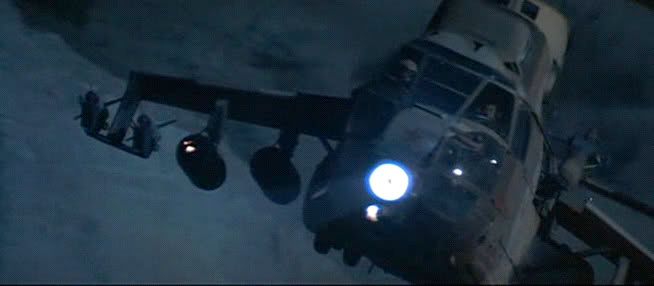 UNEXPECTED SOVIETS!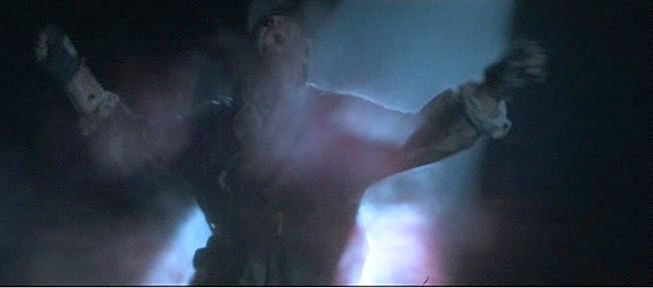 Totally expected pink mist.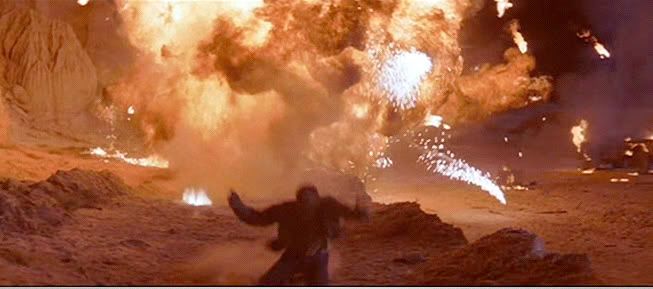 Americans: *ASPLODE*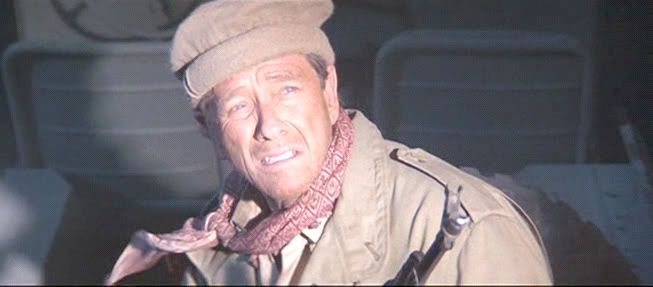 Osama bin Trautman is shocked and appalled when he discovers that the invading Soviet force is led by Chekov from Star Trek.

(Note: All of the Russians in this movie have horrible accents. Just assume that whenever there's a Russian on screen, he sounds like a Muppet with a sinus infection.)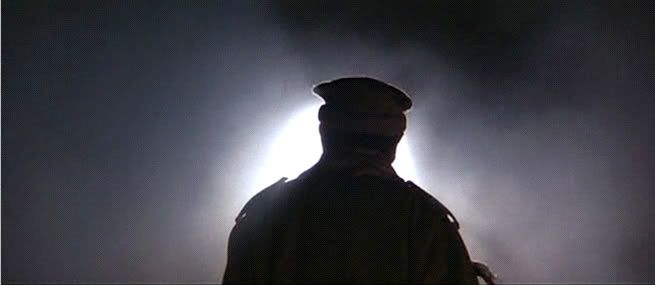 Russians: "YOU HAVE NO CHANCE TO SURVIVE MAKE YOUR TIME."

The remaining Americans take off every ZIG. By which I mean that they surrender like cheese-eating surrender monkeys.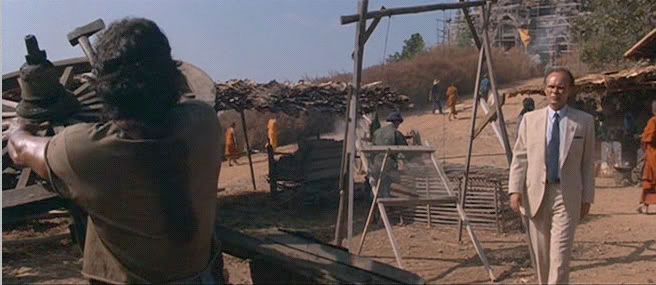 Griggs: "Your friend totally got himself kidnapped. But I guess since you don't really care about small Afghan children stepping on landmines, you're probably not moved by the plight of an imperialist aggressor who got caught smuggling arms to a bunch of misogynist terrorists. Are you?"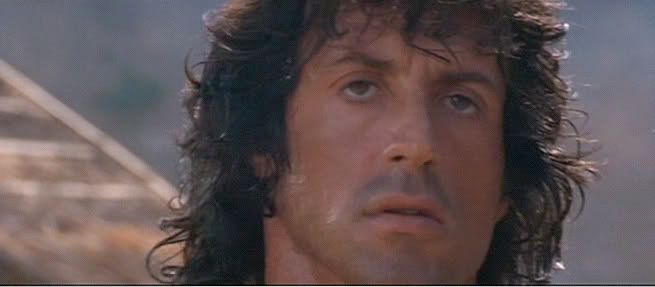 Rambo: "ZOMG INJUSTICE I MUST ACT!"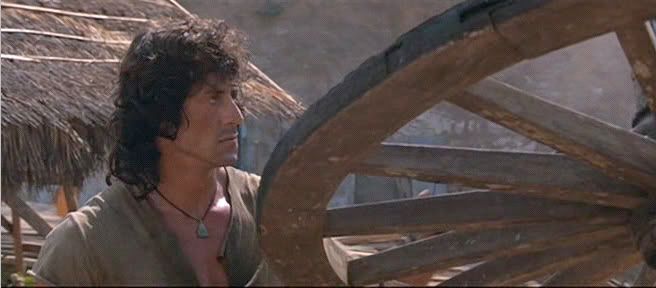 At this rate, the monastery is never going to get built.



Scenes of a marketplace and an exotic dress code signal that we are now in Peshwar, Pakistan. Also, why is that boy cross-dressing?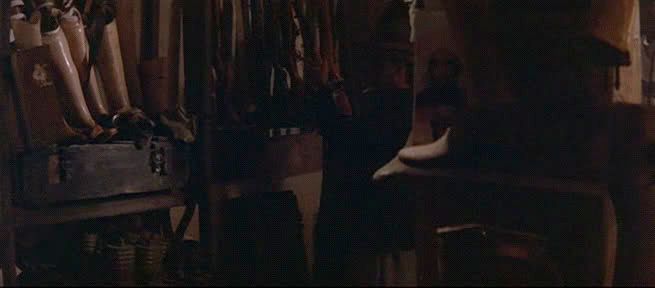 Welcome to Mousa's Gun and Artificial Limb Emporium. You bump 'em, we stump 'em!



I am Mousa, and I'll be your friendly arms dealer for the movie.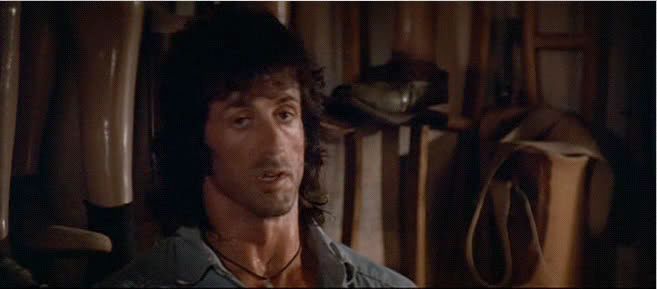 Mousa: "Did anyone ever tell you that you look like a dirty hippie backpacker?"



Rambo and Mousa go over the small arsenal that Griggs has sent.

Mousa: "What does this do?"



Rambo: "Got any E?"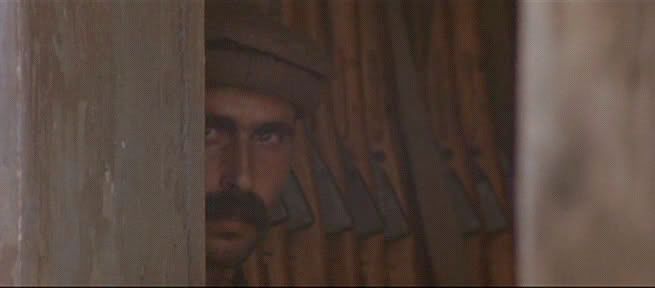 Treachery is afoot! DUN DUN DUN!

Stay tuned for Part II, where we meet the rest of our glorious, God-fearing, pro-democracy heroes.