Part I is here

Previously: The U.S. decided to illegally arm the Taliban mujahadeen, on a covert mission that ended with Col. Trautman being pwned by the Soviets. Rambo and his new sidekick, Mousa the Illegal Arms Dealer, are in Pakistan preparing to rescue him.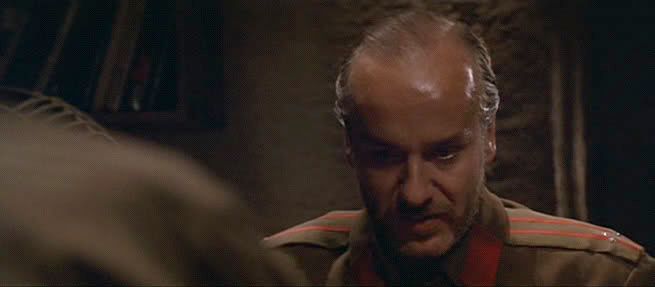 Meanwhile, in the Russian prison:

Colonel Zaysen: "Blah blah blah evilcakes."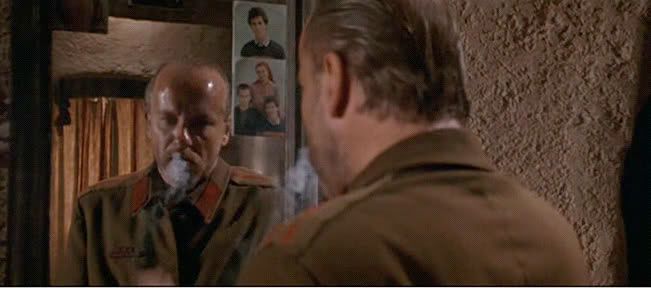 Oh, that's cute. He has a family. I wonder if it's an evil family. Notice he sticks his photos to his mirror like a teenage girl?



His decorating taste is a bit like mine.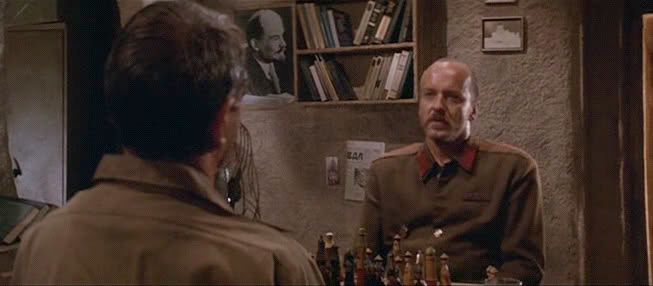 The gist of this is that Zaysen is really bored and kidnapped Trautman so he'd have a chess buddy. Or something like that. His accent—a combination of German, British, and Muppet—is so atrocious that to be honest, I wasn't really paying attention to what he was saying.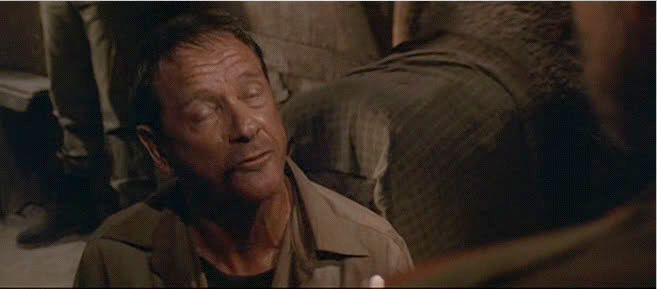 Trautman smugs that, LOL the Soviets are losing to a bunch of poorly-equipped peasant guerrilla —oh, wait, that sounds familiar. ;_;



Mousa: "This is Afghanistan, home to race of noble savage stereotypes who never yield to foreign invader."

Rambo: "I dunno. It kind of looks like a matte painting to me."



Jesus fuck, where did the Russians find this guy? He looks like he's about to jump out of the woods and scream: "Preved!"



I know what this looks like, but it isn't torture. We'll call it "enhanced coercive interrogation techniques employing stress positions," and do it to the same people we're glorifying in this movie.



Trautman suggests that the illegal missiles that Zaysen is looking for may be found somewhere within his posterior.



Remember what I said about treachery? Freddie Mercury is a narc. Also, is it me or is Tom of Finland a clear influence on the aesthetics of this movie?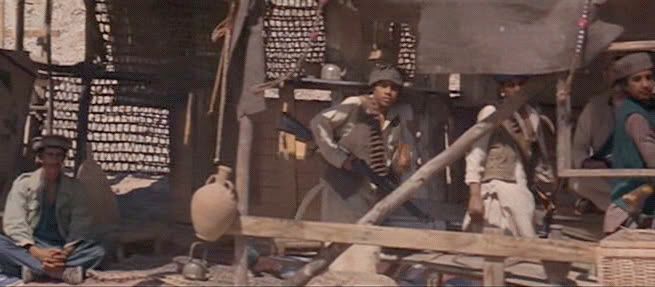 Rambo and Mousa reach the village, which has an abundance of child soldiers. I mean, "illegal combatants." I mean, "young and noble brave freedom fighters fighting for their freedom."



It's not a movie about the Middle East unless there's a veiled woman with kohl-lined eyes. But what's with the nose ring?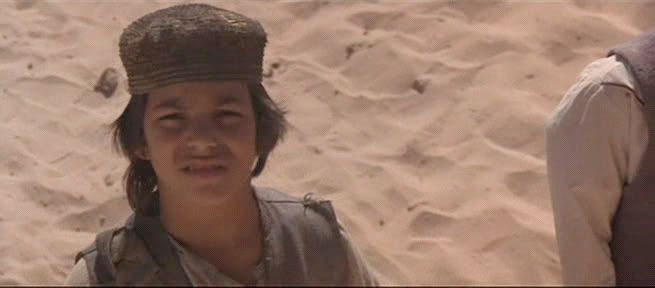 Meet Hamid, a.k.a. The Littlest Taliban. He is celebrated in this movie for basically doing what Omar Khadr did. Only—spoiler warning—he doesn't end up imprisoned in Guantanamo Bay for six years and being used as a human mop to wipe up his own piss. Hollywood, I tell ya!



And this is Yuri, a Russian defector. He's a hero in this movie for basically doing what John Walker Lindh did.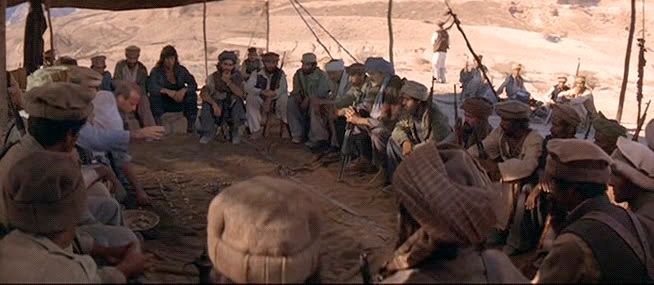 The mujahadeen leaders sure like to talk. Also, they use stones and sand to plot military strategy, because they don't have paper in Afghanistan.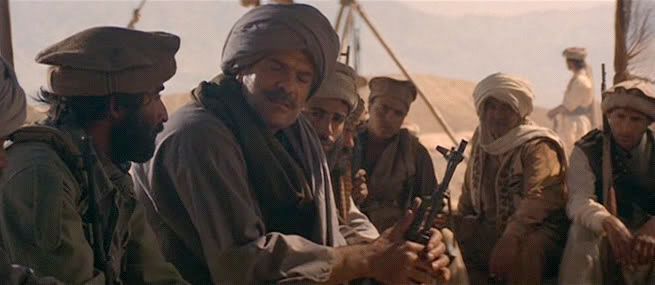 One of the guys expositions about how the children are starved, blown up by mines, and poisoned by gas, and the women are raped and killed. And no one hears about it in the papers! I guess there is paper in Afghanistan. Or he reads it over the internet. Anyway, they still fight for freedom because they are noble warriors who have never yielded to foreign invaders!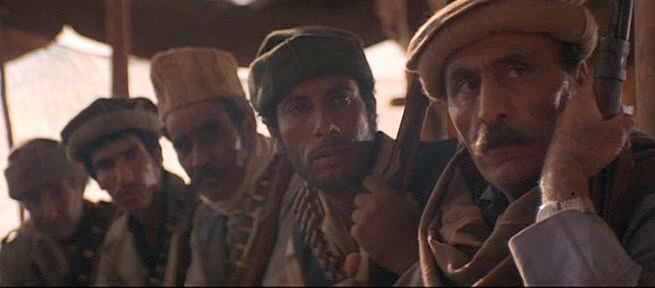 And then, the best lines in the movie. I'll transcribe it word-for-word.

"You see here are the mujahadeen soldiers. Holy warriors. To us, this war is a holy war, and there is no true death for the mujahadeen because we have taken our last rites, and we consider ourselves dead already. To us, death for our land and God is an honour."

He then babbles on about the necessity of rescuing Trautman so that Trautman can return to "the free world" and tell "the free world" about what's going on in Afghanistan. Which makes no sense, because why doesn't he just send Rambo back to do it? Anyway, Rambo is suitably inspired by the call to jihad and is all ready to hook up with the Taliban. I mean the mujahadeen. They weren't the Taliban back then.



The Littlest Taliban plays with Rambo's knife.

Yeah, sorry about the mental image, guys.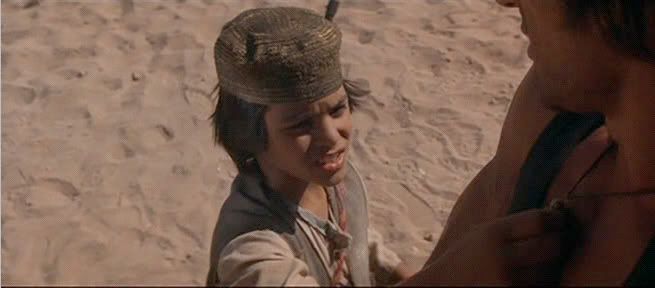 Then the Littlest Taliban wants Rambo's lucky necklace from the dead Hawaiian Vietnamese girl. He doesn't get that, either.

Tomorrow: Games you can play with a dead goat.