Continuing in the questionable tradition of This Revolution, Red Dawn, Left Behind, and Rambo III,
sabotabby has just watched The Fountainhead so that you don't have to.

For those of you who have not heard of it, The Fountainhead (a.k.a. the one with the rape scene) is one of Ayn Rand's more doorstop-worthy novels. It's set on a parallel Earth much like our own, except that everyone cares a great deal about architecture, and there are a lot of rich socialists who are running things. Our hero is Howard Roark, an idealistic young architect. Like most capitalists, Roark does not really believe that the customer is always right; unlike most capitalists, however, he is not particularly good at hiding this belief. This causes inevitable conflict and a lot of long, stilted monologues, occasionally interrupted by really kinky sex.

Now, most of the movies that I review here are terrible but entertaining to watch. The Fountainhead is terrible and also dull as shit, with the exception of the really kinky sex scenes. Don't watch this movie unless you've gotten incredibly drunk first and can snooze through the boring bits, which honestly is about 99% of it.

Trigger warning: This movie contains rape, self-mutilation, suicide, and appears to have been written by a 13-year-old fangirl.





Credits over a building that is supposed to be innovative and represent the pinnacle that a man can achieve if he is sufficiently creative, brilliant, and self-centered. I don't know, it kind of looks like the Ross Building at York to me. Then it spins around in an awesome pre-CGI sequence to reveal that it is in fact…



A giant Ayn Rand novel! Holy shit. I also love that they emphasize that this is an Adaptation of a Weighty Intellectual Tome. I think I'm going to like this movie.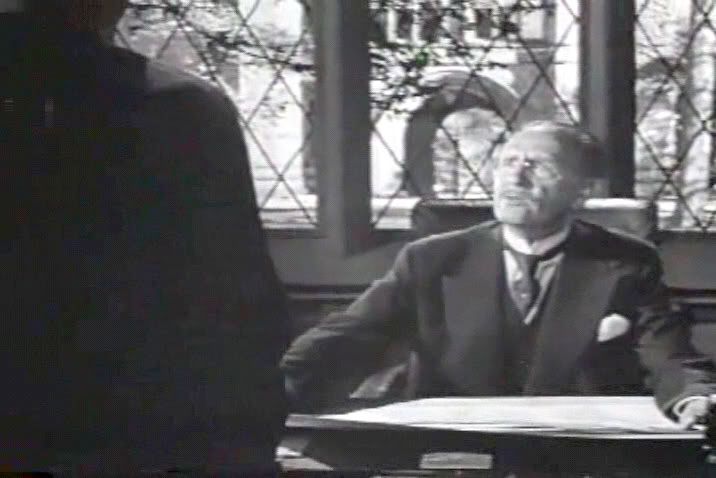 The Dean of Architecture looks over an architectural drawing, presumably made by Howard "I am a beautiful and unique snowflake" Roark. The drawing looks suspiciously like a cheap rip-off of Frank Lloyd Wright's Falling Water; the Dean proclaims that there is no room for originality in architecture. Never mind that Roark himself is a cheap rip-off of Frank Lloyd Wright, except for the bit where I'm pretty sure Frank Lloyd Wright lived on a vaguely socialist commune and didn't rape his girlfriend.

Anyway. Roark gets expelled from architecture school for being too creative, or not listening to his professors, or something. The Dean confidently proclaims that Roark will never be an architect. Oh noes! Whatever will he do?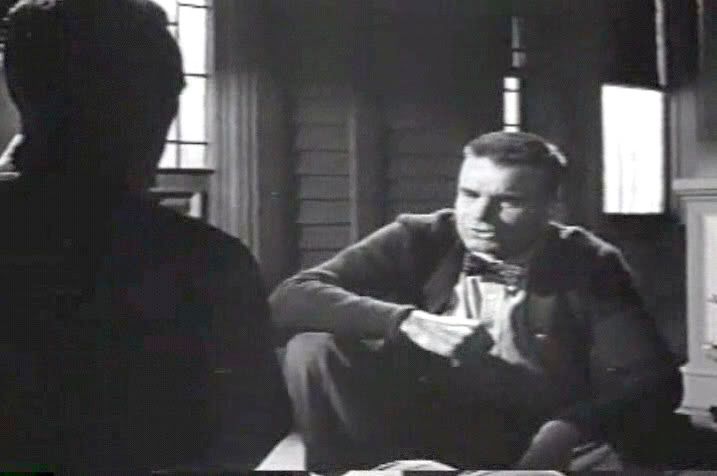 Roark gets oppressed by a fellow architect , Peter Keating, who don't understand his creative genius and claims he's going to be the best architect ever because he gives people what they want. What a terrible notion. Roark wants to go work for a guy named Cameron, who liked modernism but is all washed up now.

This film would have been way more convincing if modernist architecture wasn't already solidly in place when it was made, as is clearly evidenced by most of the skyscrapers you can see in the shots.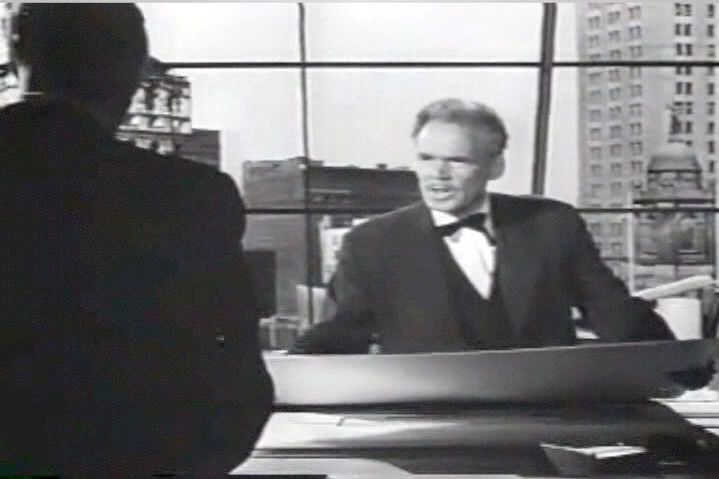 This is Cameron.

Cameron: Why do you want to work for me? I'm ornery and cynical and gruff.

Roark: …

Cameron: You're elitist and impertinent and selfish and a visionary and can we kiss now?

Roark: …

Cameron: I would take great pleasure in punching you in the face. Oh, okay, you can work for me. By the way, what's your name?



Cameron gets harassed by a communist selling newspapers. Apparently this was a problem even in 1949.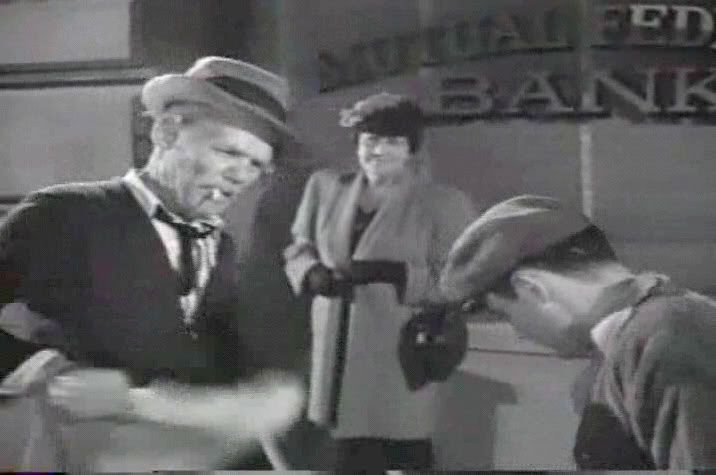 He rips up the paper and asks for another one, then rips that one up too and drops his change on the ground. The communist just keeps giving him more papers to rip up while foraging around on the ground for change. He's clearly drunk and is all, "YOU THINK I'M WASHED UP BUT DON'T THINK I CAN'T TAKE ALL OF YOU BASTARDS YOU JUST WATCH ME." Haha, I kind of like this guy.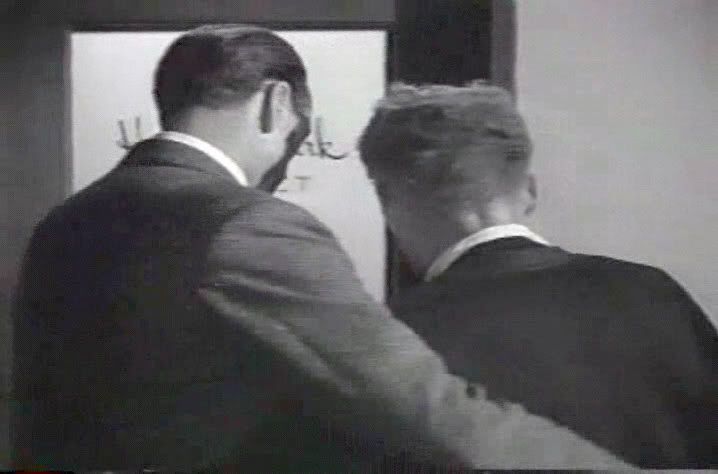 Roark comes to rescue him from the jeering onlookers and takes him back to his office, whereupon Cameron starts sobbing and Roark comforts him with manly hugs.

There's some plot exposition wherein it's revealed that Cameron has given up, whereas Roark has built a grand total of four buildings. But while Cameron is drinking away his sorrows, Roark is a sunny optimist. Except for when broods. Roark basically has two modes: smug and brooding, which is one more mood than Dominique has.



Oh, this is Roark, by the way. He's Rand's Gary Stu. He smugs that: "Those who want me will come to me." And if they don't, he'll rape them until they change their minds.



Cameron shows him the Banner, which is apparently What The People Want. "The foulest paper on Earth." Apparently, the owner of said commie rag, Gail Wynand, is the most powerful guy living. Methinks these people are prone to hyperbole. Anyway, Roark says he takes no notice of those unwashed masses with their crappy taste.



Speaking of "prone to hyperbole," Cameron puts a T-square through the shoddily built window, because Architecture and Architecture Criticism Are SRS BUSINESS.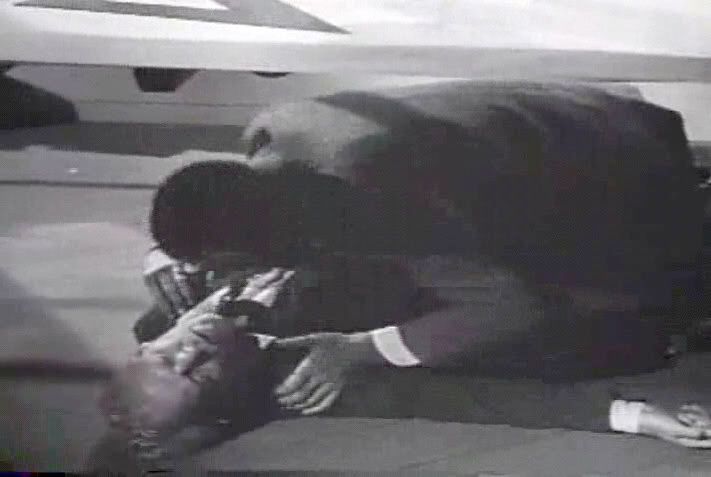 Then Roark takes advantage of him.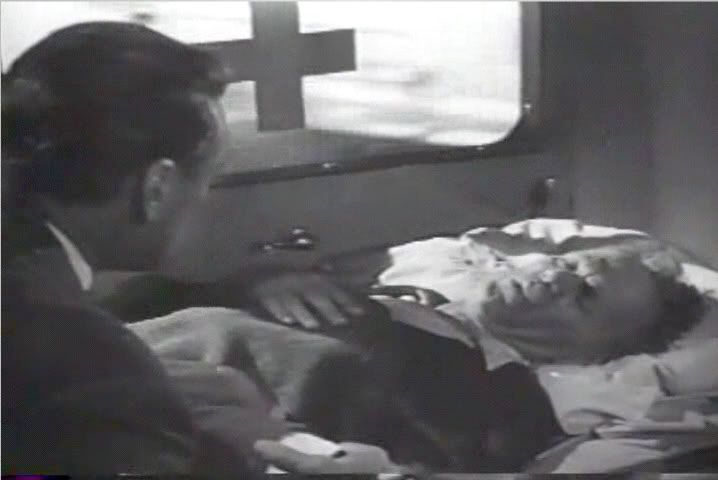 Cameron is dying in the back of an ambulance, but they can still take time to opine on how unfortunate it is that skyscrapers are built to look like Greek temples or Gothic cathedrals instead of towering phalluses and form should follow function and only individuals can come up with great ideas. And then Cameron begs Roark to burn all of his stuff when he's dead so that even if his ideas do come into fashion one day, no one will be able to use them. God, this movie is strange.



Peter shows up as Roark is burning his dead mentor's drawings to gloat about how awesome his career is now and how much Roark sucks and has only $14.57 to his name and is getting evicted from his nice office. Roark does completely suck, though, and the only reason anyone calls him is because they have the wrong number. We're 8 minutes into the movie and I still don't have a reason to root for this guy, especially since his tie is too short for his shirt. Peter tries to give him money, but Roark won't take charity and tells him to DIAF.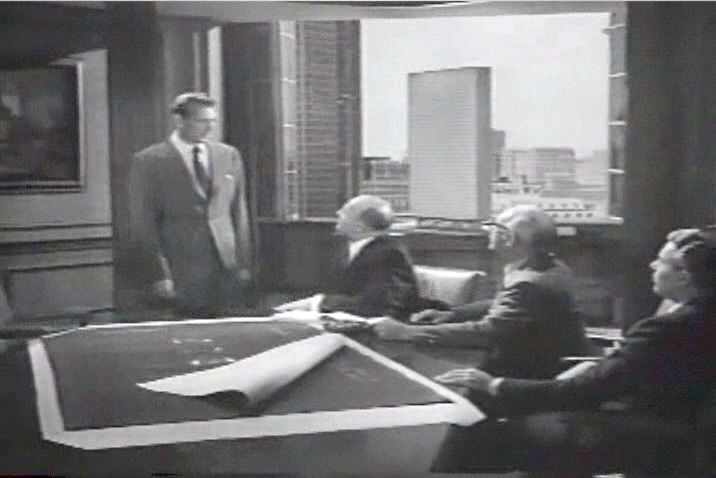 Oh look you guys, Roark finally got a commission from a bank. This movie is really boring and they say "erection" a lot. Also, the building on the right is an example of what I don't like about modern architecture.



Of course, the bank wants him to make a small compromise before signing the contract. They want him to "soften" his design by putting some random Greek shit on it. Holy crap, that actually made it uglier. But Roark will never compromise, not even in the face of Armageddon. And by "Armageddon," I mean, "having to change careers for awhile."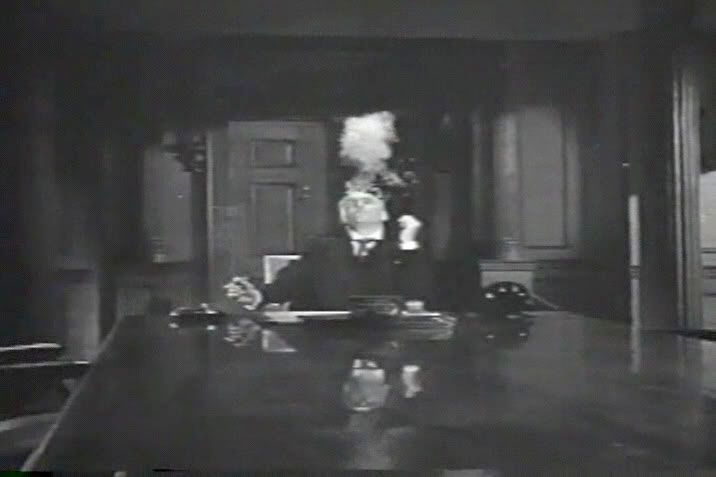 I'm guessing this guy is a bad guy because he sits at the other end of the table from the bankers, and smokes. His name is Mr. Toohey and he tells the bankers that he only recommended Roark in order to dick with everyone. I like him already.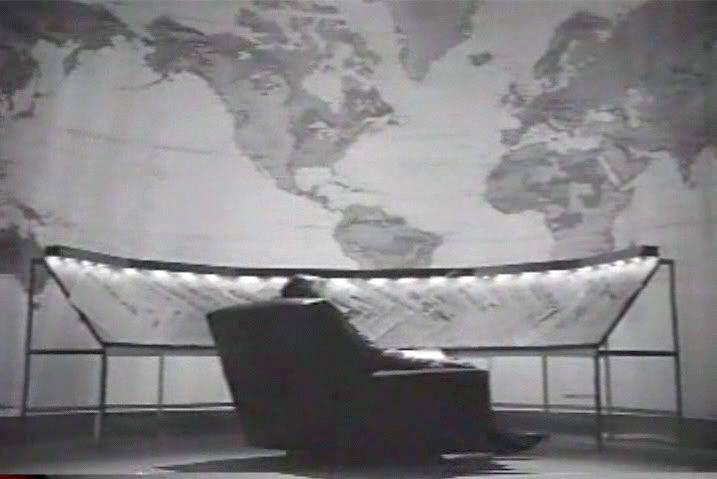 The Banner headquarters looks suspiciously like the War Room in Dr. Strangelove. Though I guess since Dr. Strangelove came out in 1964, it's more the other way around.



This is Wynand. There's some exposition—well, this movie is all exposition, really— where Toohey recommends that Wynand pick Peter for the bank job, because there are only two architects in New York, and one of them sucks. I'm not sure why a communist like Wynand gets to own banks and decide what their buildings look like, but let's move on. Toohey is the architecture critic for the Banner, by the way.



Toohey gives a lecture about why modern architecture sucks. Apparently it has too much personality, which is funny, because despite its initial utopian bent and inventiveness, modern architecture's legacy is mostly a bunch of sterile, boxy grey slabs of concrete. Wynand actually likes modern architecture but he caves in to popular taste all the time.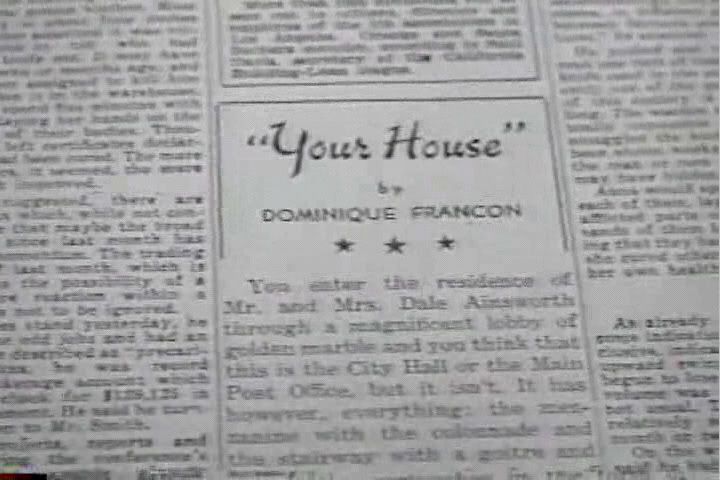 Oh, but Toohey is not the only architectural critic in New York. Even though there are only two architects in the city, there are two architectural critics writing for the same newspaper. And one of them presumably has better boobs and better taste in buildings.



The lady in question looks sad as she dumps a piece of sculpture out the window. This is sort of a recurring theme with her. Wait, what?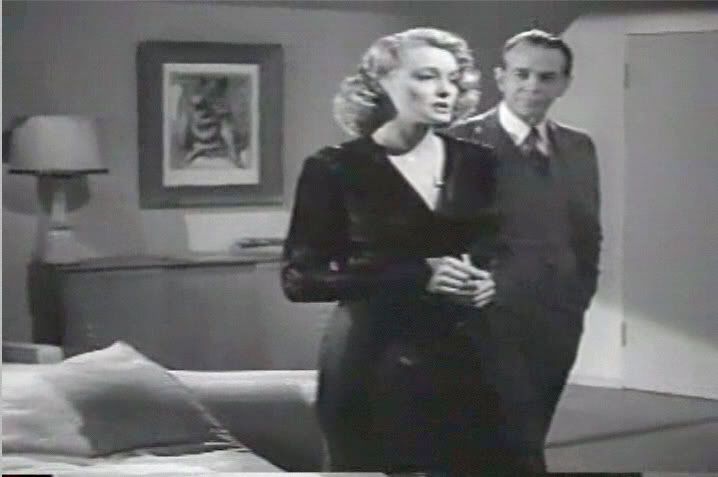 Wynand: So I hear you like architecture. What architects do you like?

Dominique: They all suck. Especially Peter, who is my fiancé.

Wynand: Why don't you and your talentless fiancé come to dinner with me?

Dominque: I am emo and don't care about anything. My life is empty, woe is me, everything sucks, and I dump statues out of windows because no one appreciates greatness. No one understands me.

Wynand: But do you still want to have dinner at my place?

Dominique: Um, okay.



At the Most Awkward Dinner Party Ever, Wynand offers the bank job to Peter as long as he breaks off his engagement to Dominique. Hahaha what?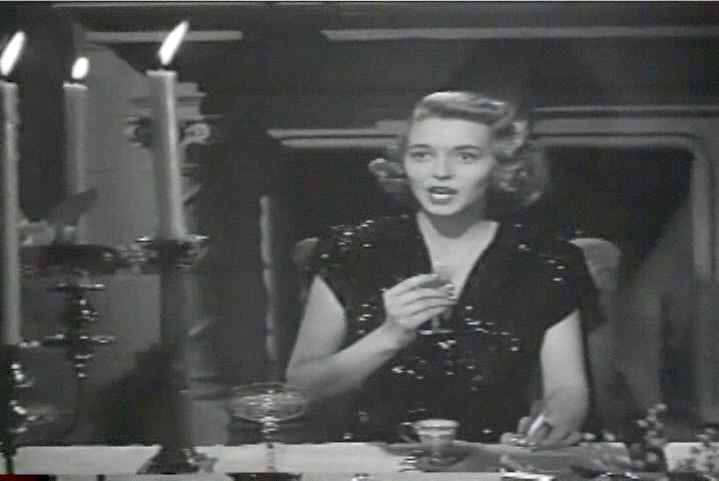 Peter: Honey, what do you think?

Dominique: LOL you boys figure it out amongst yourselves. I'm just a reward for whoever turns out to be alpha male in this sorry little scenario. Though I think we've already ruled out Peter for that role. Also, am I seriously the only the only chick in this movie? Bechdel fail.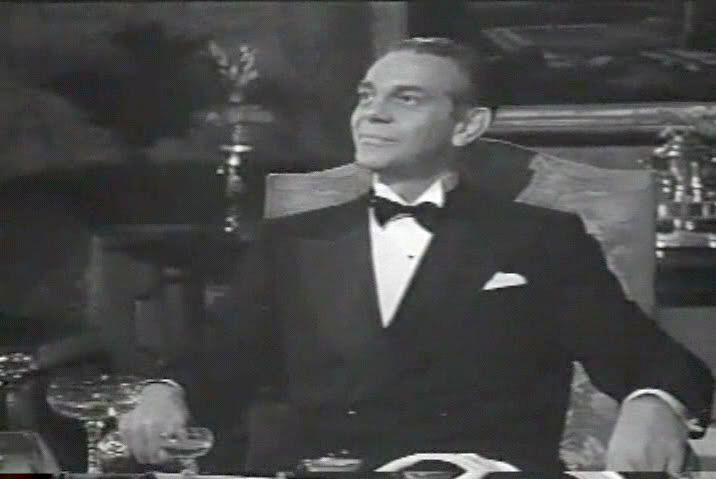 Wynand: I want you to hit me as hard as you can.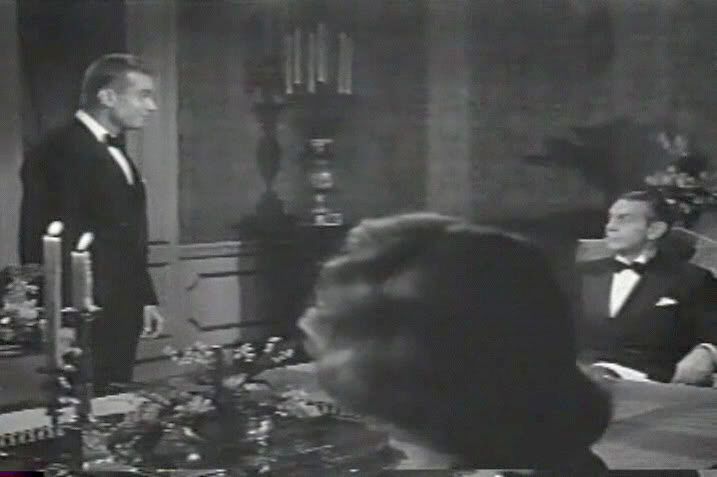 Peter totally dumps Dominique to get the commission. Hahaha. She doesn't seem too bothered, though, as no one in Ayn Rand novels has anything resembling normal emotional responses.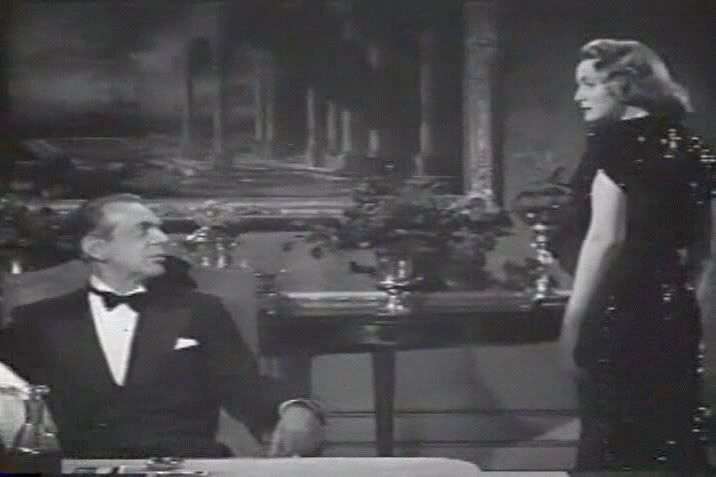 Wynand: I used to be poor and now I'm powerful and all men are corrupt and can we have sex now?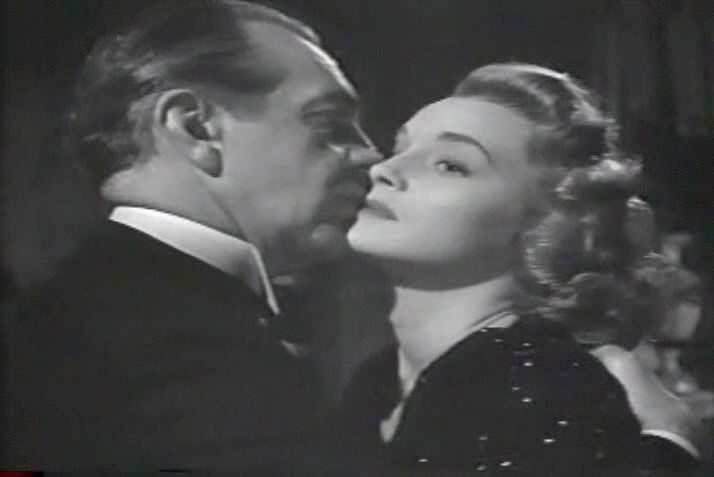 They share an awkward moment of awkwardness. Get used to it, Dominique. There is no guy in this movie who is not skeezy.



Dominique: BTW I have no sex drive.

Wynand: OMG MARRY ME.

Okay, so then she goes off to her dad's quarry in Connecticut because she wants Freedom and Individuality and Not To Rely On Anyone. Except her dad, I guess.



Fanservice, 1949 style.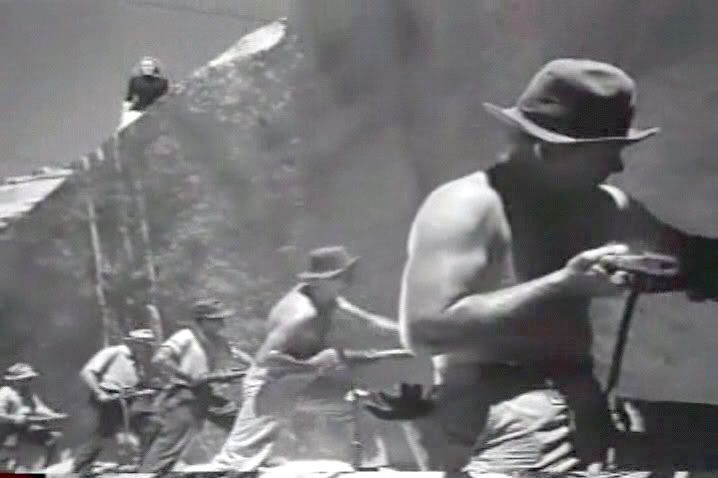 Hmm, I see why she decided to move here now. The view isn't bad.



Who can this masculine arm belong to? Why, it's Roark, and he's forcibly drilling into something with a phallus substitute. Dominique imagines that she's the rock and immediately gets her sex drive back.

I feel dirty just having typed that. But it gets worse. It gets so much worse.

Stay tuned for the next installment, where rape is love and everyone's a kinky bastard, when they're not lecturing about architecture.